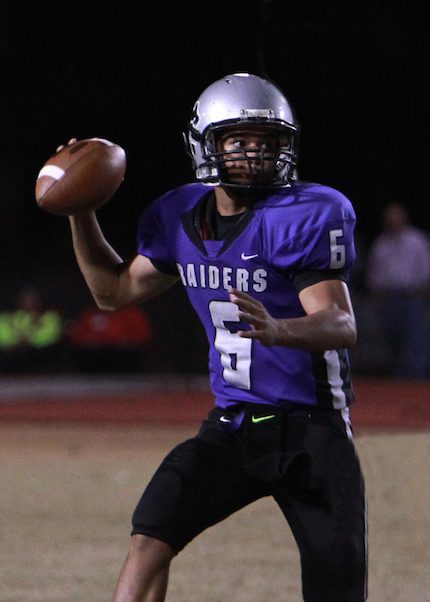 12 Aug 2014

Riverview: Raiders move to 4A

Conference: 2-4A
Coach: Mike McCain
'13 Record: 6-5 (4-3)

In his first year with the program, Coach Mike McCain and the Riverview Raiders didn't miss a beat. Riverview returned straight back to the playoffs, falling in the first round at Green Forest.

Another return trip to the playoffs could be slightly more difficult this fall as the Raiders make the move from 3A up to 4A.


Junior David Lee returns at quarterback. He'll be joined in the backfield by classmate Tielyr Fulgham and senior Xavier Barrow at running back. Receivers include Bennie Watson, Luke Hoofman and Stephan Puszewski. Adam Soto, Victor Suarez, Blake Edom, Brandon Russell and Nels Owens are expected to start on the offensive line. Owens is a member of this year's 501 Football Team — Riverview's first player to ever be named to the team.


"Last season, Nels was a team leader and demonstrated all the qualities that we want in a Raider football player," McCain said. "Nels is always the first one ready to practice or lift. He is a member of our 1,200-pounds Club and our Big Gun Club."


Edom and Owens also lead the way on the defensive line. Watson and Hoofman were All-Conference starters last season at linebacker and defensive back, respectively.