19 Aug

RIVERVIEW: Raiders challenging for 2-4A title

Conference: 2-4A
Coach: Mike McCain
'17 Record: 7-4

The River Raiders earned the best record in school history last fall by finishing 7-4, and they earned their first 4A playoff appearance.

And the cherry on top was beating Helena for the first time. "This year, we're changing the offense from the Spread to the Flexbone," Coach Mike McCain said.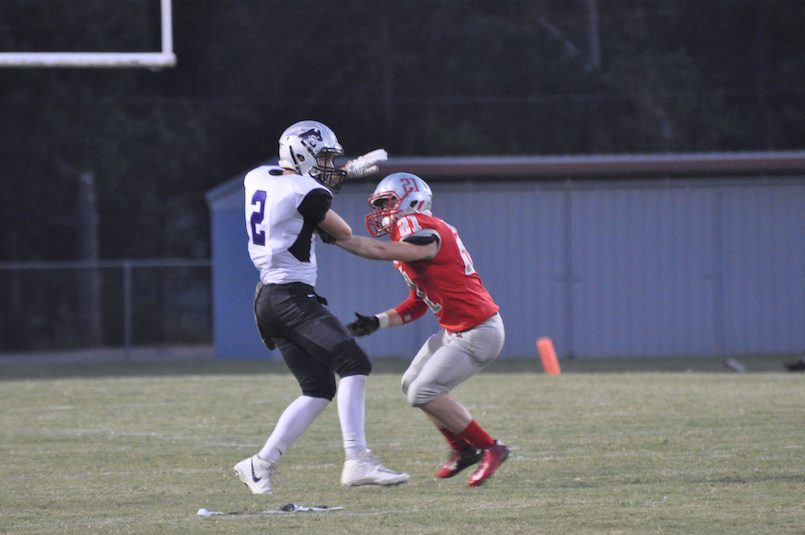 Griffin Miller is a three-year starter at quarterback. The senior passed for 841 yards and rushed for 963 yards last fall. Miller should have more opportunities to run in the new system. Baylee Dillin, the team's second-leading rusher (538 yards), moves to fullback. Seniors Cade Trickey and Landon Chandler move from receiver roles to bring their talents to the slotback spots in the Flexbone. Junior Ashton Williams also contributes to ground game. Juniors Blake Nelson, Colby Vines, Colton Cook and Carlos Munoz rotate at receiver. The offensive line will have a new emphasis in the flexbone. Seniors Nathan Clement, Joseph Parrish, Dawson Ingle and Matthew Bennett and juniors Colby Buster, Izaya Patterson, Tommy Welton and Miguel Arzola will all see time on the line. Junior kicker Emmanual Rios is an important offensive weapon for the Raiders with his big-leg potential.
Bennett, Patterson, Ingle, junior Carter Dunn and sophomore Jacob Johnson provide depth on the defensive line. Juniors Todd Castera, Ethan Greer, Drake Ivy, Ixsael Gameros and Logan Langley compete at linebacker, alongside more experienced players in Santos Gutierrez, Logan Miller and Dillin. Trickey and Chandler lockdown receivers on the corners, and Nelson and Vines defend at the safety spots.
"I expect our defense to be the main strength of our team," McCain said. "I expect Stuttgart and Southside to be very strong. I expect for use to contend for a playoff spot."
5 Players to Watch: 
Griffin Miller (Sr. QB)
Cade Trickey (Sr. RB/DB)
Baylee Dillin (Sr. FB/LB)
Ashton Williams (Jr. RB/LB)
Dawson Ingle (Sr. OL/DL)
1 Must-see Game:
"Bald Knob in the Red River Shootout." — McCain
2018 Schedule:
Aug. 24 Brookland
Aug. 31 DeWitt
Sept. 7 Highland
Sept. 21 Central Ark. Christian
Sept. 28 at Southside
Oct. 5 at Mills
Oct. 12 Stuttgart
Oct. 19 at Bald Knob
Oct. 26 Heber Springs
Nov. 1 at Lonoke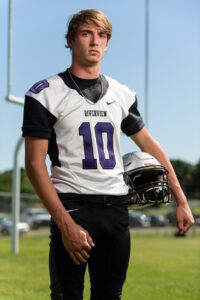 501 Football Team '18
Griffin Miller
Classification: Sr.
Position: QB
On the field: Returning three-year starter; 4.4 40-yard time; strong arm; and great decision-making abilities.
Off the field: Accountable.