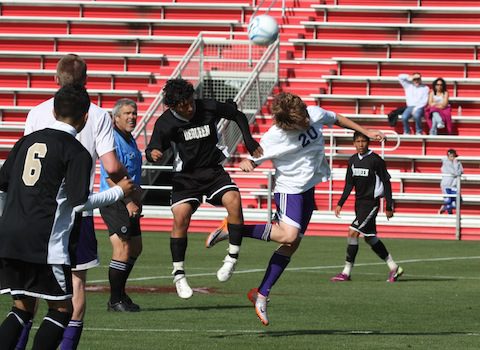 19 Jun 2012

Rittman: A helping hand for St. Joseph soccer

by Mark Oliver


When his daughter's soccer coach stepped away from the team in 2000 to deal with a personal matter, Kevin Rittman stepped in.

Rittman, a software developer at Acxiom Corporation for more than 20 years, quickly learned that becoming a soccer coach would be no easy matter.


"I really enjoyed my experience with that team," Rittman said. "I realized how little I knew about soccer, so I attended some seminars, helped out on teams that had more knowledgeable coaches and attained a 'D' soccer coaching license."


Four years ago, Rittman was approached by St. Joseph Athletic Director Chris Kordsmeier about coaching the boys' soccer program.
"I had always coached girls' teams," Rittman said. "I was very reluctant at first because I had no experience coaching boys, and let's face it — I had two teenage daughters and boys were my nemesis, but my desire to be involved led me to take on the challenge."

Today, Rittman serves as the head coach of both the boys' and girls' teams at St. Joseph School. His oldest daughter, Taylor, graduated from St. Joseph in 2011, and his youngest daughter, Brooke, will return as a senior this fall and continue playing with the girls' soccer team.

"One of my greatest experiences with St. Joseph soccer was being able to coach both of my daughters on the girls' team for the 2011 season," Rittman said. "My greatest achievement has been teaching players who have never played the game before to compete, play and love the game of soccer."
Similar to his transition from data whiz to soccer coach, Rittman communicates his philosophy of hard work on the field to his players.

"Nothing worth having is ever easy to attain," Rittman said. "You have to work hard and continue to improve all the time. That means practicing when you are not feeling like it, getting along with teammates that you might not like and recovering from mistakes on and off the soccer field.

"I encourage all my players to try new things in soccer. Some players are afraid to try new things for fear of failure, but I try to get them to understand that to become a better soccer player, they have to step out of their comfort zone, try new things and make a few mistakes. Hopefully that lesson will translate into other areas of their lives."