29 Apr 2021

Rising star: 501 teen lives life of a social influencer

By Dwain Hebda

As a child, Hunter Paige dreamed of stardom, much in the way her parents' or grandparents' generation might have as well. But where they might have pictured themselves on the silver screen or singing on the radio, Paige knew her road to fame ran through social media.  

"My big interest growing up was always doing a YouTube channel," said the 17-year-old high school senior. "Since I was 7, I would make YouTube videos of my American Girl dolls and that kind of stuff."

Paige's parents indulged her passion for making videos but wouldn't allow her to post them due to safety considerations over her age. That all changed in December 2019 with the help of an unlikely ally, her great-grandmother Loretta.

"All my friends were on TikTok and I was like, 'I don't even know what that app is.' It was something I had never heard of," she said. "But then, I was like, 'I want to make a TikTok video,' and I was begging people to make one with me. On Christmas 2019, I was like, 'Hey, Grandma, let's make a TikTok.'

"The video got 400,000 views and it blew up. Everyone was in love with my grandma." 
In the months since, the social media world has shown equal love for Paige herself, turning the Arkansas teen into a bona fide social media celebrity. At last count, she had more than 454,000 followers on her preferred medium of TikTok. Last summer, as Instagram branched into videos, she took that platform by storm, gaining more than 100,000 followers in about six months.
While most people fumble along with social media, posting photos or the occasional video that doesn't come close to such popularity, Paige approaches it with an almost scientific understanding of her audience and, therefore, the kind of content that performs best.
"I definitely have figured out what works and what doesn't," she said. "For instance, whenever I do my voice in a video – like, I show myself talking – people respond because they think they personally know you. Those types of videos do well.
"I also have a huge Arkansas audience. I really push that I'm from Arkansas and people that are from this same area – they follow you and support you. So that's a huge part of my following, the die-hard Arkansas people."
With her massive following (she was recently ranked the fourth-most-popular person in Arkansas on famousbirthdays.com) have come business opportunities from companies recognizing the power of a popular social media presence, which is why they call them "influencers."
"Every single day, I get tons of emails from brands wanting to work with me," she said. "I turn a lot of them down because they don't go along with my content. For example, I got a CBD brand that was wanting to collab with me. I just turned it down because little kids might not understand what that is. I just didn't think it was the best thing for me.
"A big way of making money on TikTok is song promotion, and I've worked with a ton of huge artists. Like the other day, I did a music video for Shania Twain for International Women's Day. That was a huge campaign. I did a bunch of stuff with other country music artists as well."
Paige makes a nice side income that she looks forward to continuing. She enjoys being recognized in public and online even as she marvels at having a following that's twice as large as the population of Little Rock.
But there are downsides, too. Online predators are very real and so Paige is careful not to mention in interviews where she lives or attends school. Her fame has had other personal costs as well.
"It's changed my whole personality, I think," she said. "My day-to-day is making videos for this audience that supports me. I would definitely say that I have lost a ton of friends from doing social media. But also there will be people that come along and will want to be friends with me because of my social media presence. So, I think there's definitely two sides to that."
These hard-learned lessons are what anyone wanting to follow in her footsteps should understand, she said, even as she encourages them to chase their own dreams of notoriety.
"Just take your chance and do it, for sure," she said. "But also, do it in a way that's safe and not ruining your life through social media."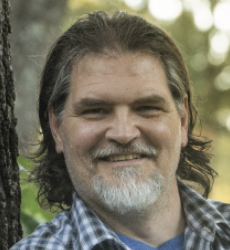 Latest posts by Dwain Hebda
(see all)