Sep 24, 2019

Riding into the sunset: Maumelle police chief approaches his 10-24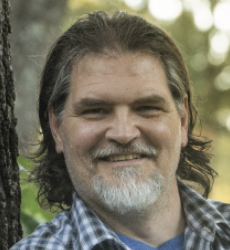 Latest posts by Dwain Hebda
(see all)
Two elementary schoolchildren, a boy and his sister, burst into Maumelle Police Chief Sam Williams' office and take turns hugging the police chief. The girl buries her face in Williams' neck as he asks her about her day, does she like her teachers, how she is. The more she squeezes, the broader he smiles.
The kids, who belong to one of Williams' officers, drop in regularly as if with their favorite grandfather. The feeling is mutual.
"It's the relationships with folks in this building," Williams said, smile still stuck in place. "You hope, even though you know it changes because it always does, you hope you maintain those relationships."
Williams is approaching his 10-24 – police code for "mission accomplished" – to mark the end of 40 years in law enforcement, 19 of them at the helm. He's served and protected from Central Arkansas, where he graduated the force, to Baghdad, where he trained local police. He's got the mementos and stories to prove it. Williams' father, brother and uncle were all cops, so you'd assume his path was preordained. That's not the case, though.
"My dad died in an airplane crash when I was 3," he said. "(Mom) was early 30s as was he; she's got a 3-, 4- and a 5-year-old. We've got no money. We did not grow up wealthy. She told us and everybody that listened she would never raise a police officer or a pilot. So the day that I came home and said, 'Mom, I dropped out of school and the great news is, I got a job on the police department,' it absolutely broke her heart." 
But even Betty Sue Williams had to have seen the need for her youngest to get things together back then. After graduating Little Rock Central High School, Williams' life lacked direction.
"I was working at the drug store, just recently dropped out of college," he said. "One of the officers that worked that area came and talked to me one day and said he was tired of hearing my name being bandied about. He said, 'You need to go get on the police department because you're either going to be riding in one of those cars or you're going to be in the back seat of one.' That got me thinking, I didn't know I was making that much noise, but I was. So I thought I'd get on the police department and lay low for a while."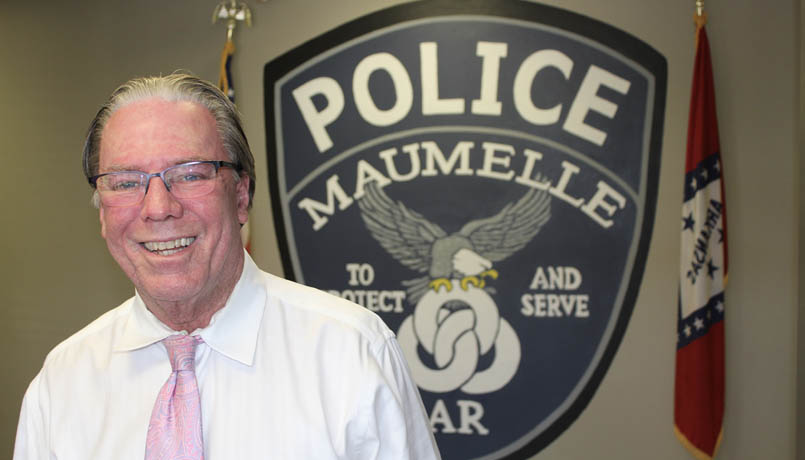 To his amazement, Williams found the first true love of his life in law enforcement, especially after he got to spend a little time as a cadet in the vice squad.  
"I loved the vice cops. I thought they were really cool," he said. "After I'd been in the department about three years, I went to narcotics and just absolutely loved that work. It was fascinating, intriguing, interesting."
Williams had no intention of moving into administration, but LRPD again had other ideas. One day, David Rowan, an intelligence sergeant and one of Williams' most impactful mentors, pulled the young hotshot aside.
"I'm living the dream by this time; I'm on the DEA task force, buying dope all over the country. It's just a ball," he said. "And [Rowan] comes up and says. 'You're taking the sergeant's test this year, aren't you?' And I go, 'Yeah, right. You can't dynamite me into that.' He said, 'You're taking the sergeant's test this year.'"
Williams passed and, again to his surprise, he liked calling the shots and was so good at it, more promotions followed. It wasn't all roses – bad guys shoot back, after all, and no narcotics unit can elude tragedy altogether. Williams suffered casualties in his personal life, too, something he looks back on with regret. 
"One thing that I don't talk enough about is my daughter, Jessica, from my first marriage," he said. "I was a cop when her mom and I divorced and I never was going to get Father of the Year. There's so many times I should have been doing things with her and didn't and I dearly hate that. But she still hangs onto me and says she still loves me. And I sure love her."
When Williams was hired as Maumelle's first police chief in 2000, it was a downshift of massive proportions. There wasn't even a dedicated police force.
"It was the Department of Public Safety; officers were rollin' around with fire gear in their trunk so if there was a fire, now they're firefighters," he said. "It was a system to get the most out of the fewest people; not a great concept, because you can't be great at a bunch of different things."
Williams soon got his own department, today numbering 39 officers, built with people who shared the same love for duty and the community as his. His leadership style reflected Clarence Hunter, another longtime mentor.
"He was lieutenant when I first came on the police department back in 1973, one of the few African-American police officers at the time," Williams said. "He taught me what it meant to care and have loyalty to people and loyalty to a community. He was just a great leader and understood his role in the community. He was somebody I looked up to from day one. He probably should have fired me half a dozen times and didn't, so I'm thankful for that."
"(Maumelle is a) great community and these officers that go out there every day are part of that community. I've said over and over to every club, group, anybody that'll let me talk to them: if the police department and the community aren't walking hand-in-hand we're missing the boat. And I think we have that."
Along the way, Williams remarried; he and his wife Terry had three daughters, Kristin, Katie and Kandace. They, his grandkids Hannah and Jonas and the golf course form the crux of his next chapter when he signs off for the last time. He leaves the force wanting more, but knowing the value of what he did in the time he had.
"You've got to love people. If you don't love people this is going to be a tough job," he said. "One of the things that I have tried to do is create an atmosphere within this department where inside these walls you can have some fun, you can laugh and joke with each other and make fun of things and relax and be comfortable. Because out there you can't be; you have to be alert and sharp."
He pauses, glances around his office stuffed with four decades of memorabilia, then the indomitable smile returns. 
"There's a line in a Merle Haggard song, 'I've lived the kind of life most men only dream of.' That's me."