19 Dec

'Respectful' Morris motivates Red Hawks

Adrian Morris will never forget what it was like to move up to the senior varsity basketball team — it's his favorite basketball memory.

"My ninth-grade year was big for me because I moved up from the junior high team to the senior high team in order to play for Nemo Vista in the regional tournament," Morris said. "It was the farthest our team had made it before. Just being a part of a big tournament like that and taking in all of the atmosphere was something I really enjoyed."

Three years later, the Red Hawks senior hopes to make a new favorite memory.

"This year, we have our sights set on making the state tournament," Morris said. "Coach Blocker believes we can do it, and so do we. Last year, we lost the close games we were in, but this year, it's different. Those close games have been going our way. If we keep playing how we are, we can only get better from here. If we reach our maximum potential, we can go very far."

Morris was selected to this year's 501 Basketball Team — 41 players representing the best the 501 has to offer both on and off the court. The team is sponsored by Conway Regional Health System, First Security Bank and Conway Orthopaedics and Sports Medicine Center. The senior was nominated by his coach, Drew Blocker.

"Adrian is an all-around great student-athlete," Blocker wrote in his nomination. "He is a hard worker in all that he does and is respected by everyone that knows him. This season, I expect Adrian to continue to build on his previous two years as a starter and really have a breakout year."

To sum up his senior season so far, Morris says Nemo Vista's defining moment has been its game-by-game improvement.

"Each game, we're working on getting better at playing as a team," Morris said. "That means sticking together through challenges and having each other's backs. This season, we had a buzzer-beater win at Pangburn. It was a big conference game for us and the first time that we had beaten them. Last year, they were one of the best teams. Beating them shows that we can beat whoever we want if we play hard, and that's the confidence that our team needs right now."

This week, Morris and the Red Hawks face another tough test against the top team in the conference — Quitman.
"This is a huge game and can serve as a momentum-changer for both teams," Morris said. "If we win this game, it sends a message to everyone else in the conference that we can hang with the big dogs, and we're not the underdogs. It's a tough place to play, and everyone there will be cheering against us, but we have what it takes to win."
When it comes to helping his team achieve its goals, Morris believes his biggest strength is being a leader to those around him.
"I just want to be the best leader I can be on and off the court," Morris said. "I try to keep a good attitude, be positive, have good body language and show the other guys that no matter who you are, what grade you're in or how good you are, you have to live up to those standards in order to be successful."
Off the court, Morris plays baseball and runs track for Nemo Vista. In the classroom, the senior excels as a member of Beta Cub, Fellowship of Christian Athletes, Future Farmers of America, Future Business Leaders of America and serves as president of Student Council. In the community, he gives back to the 501 through the Harvest of Hope Food Drive.
"Yesterday, we went to the nursing home and played games with the elderly," Morris said. "It feels good knowing that you can put a smile on someone's face just by spending a little time with them. On and off the floor, I try to be the best teammate that I can be and the best Christian that I can be."
"Adrian is willing to help others," Blocker wrote. "He is a genuine, hard-working young man. He does not know a stranger and is liked and respected by classmates. He is the type of young man that any coach would want on their team."
Nemo Vista (8-7, 1-4) plays at Quitman at 7 p.m. Friday, Dec. 20.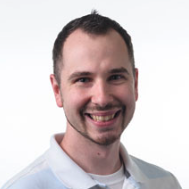 Latest posts by Mark Oliver
(see all)