22 Aug 2018

'Respectful' Gillham drives Rams

by Mark Oliver

In more than a decade of playing football, Hot Springs Lakeside senior Taylor Gillham has accomplished many things on the gridiron. However, there's still one goal the Rams quarterback is chasing — and it's something that no one in his family has done before.

"Most of the men in my family have played high school football here in Arkansas," Gillham said. "But none of them have ever played college football.

Looking back at all my football role models growing up — from my dad to my uncles — I want to be the first. I want to take my game to that next level because no one in my family has ever done it. I want to make them proud." 
Gillham was selected to this year's 501 Football Team — 28 players representing all 11 counties of the 501. The team, sponsored by Conway Orthopaedics and Sports Medicine Center, Conway Regional Health System and First Security Bank, boasts the best the 501 has to offer both on and off the field. Gillham was nominated by his head coach, Jared McBride.

"Taylor is a leader," McBride wrote in his nomination. "He is a very respectful competitor who studies the game, and he is a hard worker and has the respect of his teammates."

With his goal of playing college football in the back of his mind, the senior plans to tackle each game with a clear conscience.

"This season, my goal is to walk off the field every game knowing that I played as hard as I could and made the best possible decisions I could out there," Gillham said. "If I can use my knowledge of the game to play at my maximum level, then we are going to have a great season. For many of us, it may be our last year ever playing football, and we're playing every snap of every game as hard as we can, knowing that it could possibly be our last."

After enduring first-round playoff exits in each of his past two seasons, Gillham says that he and the Rams are determined to break the cycle this year.
"We would like to tell you that we're going to take it to state this year," Gillham said. "We're going to take it further than the first round of the playoffs. Our seniors know what's at stake and are committed to getting it done, no matter what it takes. We all want to be in the last game of the year in Class 5A."
According to Gillham, Lakeside's success this season depends on how well the Rams share the ball.
"This year, we have a few good running backs who can do special things with the football," Gillham said. "We have so many good receivers, too. As our quarterback, it will be important for me to make the right decisions to keep opposing defenses on their toes and allow us to do good things with the ball."
To open their 2018 campaign, Lakeside renews a rivalry against cross-county opponent Lake Hamilton — a team the Rams haven't faced in 19 years.
"Lake Hamilton is a team that has been very vocal about the match-up," Gillham said. "At Lakeside, we don't believe in smack talking our opponent before the game to intimidate them. With that said, a win for us would shut them up for a year. I'm tired of all the talk. I'm ready to play the game and show them what we have, and I'm ready to see what they have."
Off the field, Gillham participates in Lakeside choir, is a member of Rams track and field and attends church at Old Union Primitive Baptist Church in Lonsdale. After high school, the senior dreams of a career in engineering.
"Right now, I'm taking an engineering course at National Park College in Hot Springs," Gillham said. "I'm loving it so far, and I could really see myself making a career out of it."
No matter where his future takes him, Gillham won't forget the community he calls home.
"I have put so much effort into being where I am right now," Gillham said. "I'm thankful for the opportunity that I've had to play football for Lakeside, and I'm very hopeful for what's to come."
Lakeside opens its season at home against Lake Hamilton on Friday, Aug. 31.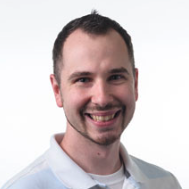 Latest posts by Mark Oliver
(see all)