23 Mar

Renewal Ranch seeks help amid COVID-19 outbreak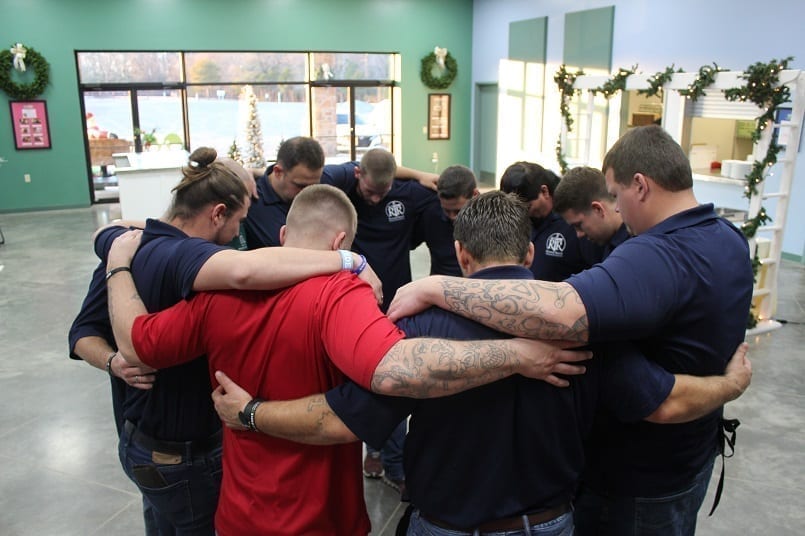 The recent coronavirus outbreak has impacted all segments of society, including Renewal Ranch, an addiction recovery ministry.
"Even during this dark time of COVID-19, drug and alcohol addiction runs rampant in our country and our communities," said executive director James Loy. "We cannot afford to stop fighting against the evil plague that is destroying our families."
The Ranch is located at 75 Lake Dr. in Houston (Perry County). It is a 12-month, faith-based and Christ-centered program for men 21 years of age and older who are struggling with substance abuse issues. Six months are spent in Phase I and six months in Phase II. During this time, residents are given an opportunity to develop a personal love relationship with Jesus Christ. Through this relationship, they can find freedom from the chains of addiction, forgiveness from their past, and hope for their future.
The Ranch typically receives financial support during a Saturday chapel service on campus as well as during special presentations made to churches each Sunday. In light of the outbreak, organizers have suspended both. Chapel services can be viewed on the Renewal Ranch page on Facebook.
"We hope this will protect the 30-plus men living on campus as well as the supporters of the Ranch who visit during this time," James said.
In April 2019, the average weekly chapel offerings and church love offerings were $6,200. "If we are not able to hold these services, our estimated losses will be over $50,000 in support," James said, asking for help for the men in the program.
"As we all continue to feel the devastating impact of COVID-19, we recognize the concern for our ministry, especially our residents and staff members," James said. "We are over-emphasizing the importance of handwashing, sanitizing and keeping our hands away from our faces. And, while we are a ministry steeped in a culture of Christian hugging and hand-shaking, we are coaching everyone to avoid physical contact during this time of concern."
Cleaning and disinfecting procedures on campus and in Ranch vehicles have been emphasized to maintain a healthy environment. "We've instructed anyone who is not feeling well to immediately notify a leader so we can, out of an abundance of caution, isolate them, monitor their symptoms and take them to receive medical attention if needed," James said.
The Ranch is searching for hand sanitizer and other supplies. "As you know, some items are quite hard to find. If you know where to find quantities of the harder-to-find items, we would love to hear from you."
For more information on the Ranch or to make a donation, visit therenewalranch.org. Donations can also be mailed to Renewal Ranch, P.O. Box 1112, Conway, AR 72034; or text the word "GIVE" to 501.214.5387. 
"Finally, even with all of these precautions, we know our greatest power lies in our Lord Jesus Christ. So we will continue praying fervently — as we always do at the Ranch — for God to deliver us through this dark time. Please pray with us, and for us."