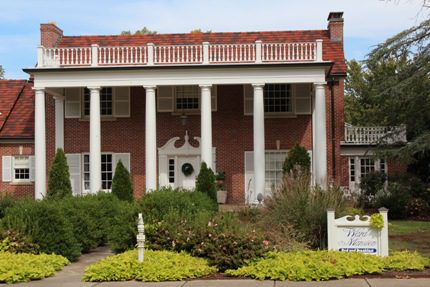 03 Dec 2012

Renewal Ranch plans holiday tour of homes

Posted at 9:33 PMh

in

News

The second annual Renewal Ranch Holiday Tour of Homes is scheduled 5 to 8 p.m. Saturday, Dec. 8, in Conway.


Tickets are $10, with proceeds benefiting Renewal Ranch.

A long-term, faith based, rehabilitation program, Renewal Ranch is for adult men, ages 21 years and older with addictions to drugs or alcohol. The 18-month program is offered at no cost to the client, and is divided into Phase I and Phase II.


Currently there are 18 men enrolled in Phase I and eight men in Phase II of the program. Renewal Ranch was started in January 2011 and now has 25 graduates of the program. James Loy is director of the Renewal Ranch program.


Homes on the 2012 holiday tour:

Ward Mansion Bed and Breakfast – 1912 Caldwell St., owner Joanne Stevens.
The Horton-Zinn Home – 2006 Robinson Ave., owners Pete and Beth Zinn.
The Bahner-Berry Home – 1926 Scott St., owners Kevin and Laine Berry.
Four Winds Chapel – 5031 West Prince St., owner Pat Ott.
Tickets may be purchased at each location on the tour, from Renewal Ranch or from various local churches.

For more information on Renewal Ranch, visit therenewalranch.org.