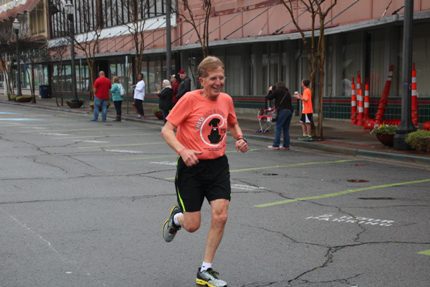 01 Mar 2017

Registration open for Chase Race

The 12th Annual Chase Race and Paws will be held at 8 a.m. Saturday, March 11, at Simon Park, 805 Front St. in Downtown Conway.


The 2-mile state championship race awards a $100 cash prize to any runner who breaks the present course records. A complimentary 2018 entry form will be awarded to anyone who breaks an age group record. Each person who registers will receive a technical neon yellow T-shirt. Male tees are unisex and female tees will have a V-neck.


The race will run on the same out and back course as last year. All finishers will receive a unique Chase Race medal.


"This is the 12th anniversary of the Chase Race. Volunteers are working hard to make this year's event the best one ever. In addition to being the most unique race in the state of Arkansas, there will be a Pet Parade of Adoptable Dogs, and a free pet costume contest," said Don Potter, Chase Race founder and race director.


The race continues to commemorate the short life of Chase Potter, who died at age 13. A tragedy has been turned into a commemorative fun event for runners, walkers, children, families and pets.


The event has raised $135,000 since its beginning, with proceeds divided equally between Friends of Conway Animal Shelter and the Arkansas Children's Hospital. Chase Race and Paws promotes and raises funds for non-adopted pets and research for adolescents with traumatic brain injury.


Registration is open at chaserace.info/. Entry forms are also available at The Sporty Runner, 1016 Van Ronkle St. in Conway; Conway Regional Health and Fitness Center, 700 Salem Road in Conway; Rock City Running, 10300 N. Rodney Parham Road in Little Rock; and at Go! Running, 1819 N. Grant St. in Little Rock.