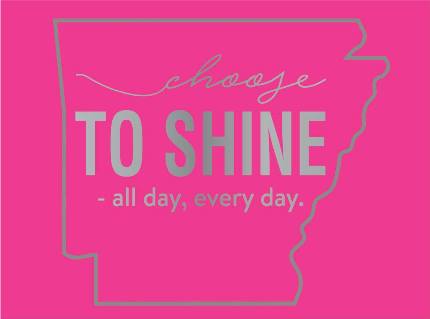 15 Feb

Registration is open for Women Can Run/Walk

Online registration is open for the 2017 Women Can Run/Walk Clinics, which will kick off the week of Sunday, March 5.


The Sporty Runner is the Presenting Sponsor.


The Women Run Arkansas Running club, an RRCA organization, was formed in 2000 in response to the need for a statewide women's running and walking club. The mission of the WRA is to address the special needs of women's fitness, while promoting health and fitness through running and walking.


WRA is the organizing force behind FREE run/walk clinics for women, which are held for 10 weeks each spring. Seventy-five women participated in the first clinic held in Conway in 1997. Today, there are more than 40 clinics statewide with more than 4,000 ladies participating.


The clinics are designed to meet the needs of all ability levels, from beginning walkers and runners, to intermediate and advanced runners with specific training goals. No one is left out! Training groups are led by past clinic participants who give back by volunteering their time and talent to lead other women. Training plans have been tweaked for each category in order to increase strength and endurance and prevent injury.


The clinics culminate with a women's 5K run/walk in Conway. It is an inspiring race, with some runners and walkers completing their first competitive event, while participants from previous clinics and races return to compete and cheer on their sister athletes.


WRA members stay motivated after the race through a runner/walker network where women in cities across Arkansas are connected with other women runners/walkers in their area.


WRA members can purchase WRA apparel and receive a 10 percent discount at The Sporty Runner, an athletic shop in Conway which carries a wide variety of women's running and walking clothing and footwear.


Benefits of WRA membership include:

Free clinics across the state

Annual women only 5K

Discounts

WRA apparel

Networking

Resources

Grand Prix Racing

RRCA Running Magazine Subscription
Clinics are planned in Alma, Batesville, Benton/Bryant, Cabot, Clinton, Conway, Corning, Danville, Dumas, El Dorado, Fayetteville, Fort Smith, Glen Rose/Malvern, Glenwood, Greenbrier, Guy, Harrison, Heber Springs, Hope, Hot Spring County, Jonesboro, Little Rock Fellowship, Little Rock Hillcrest, Lonoke, Marshall, Maumelle, Morrilton, Nashville, North Little Rock, Paris, Perryville, Pine Blue, Prescott, Rogers/Bentonville, Russellville, Searcy, Sherwood, Vilonia, West Memphis, Wynne and Yellville.

For more information or to register, visit womenrunarkansas.net.