19 Jul 2016

Reflecting on 100 issues of 501 LIFE

by Don Bingham

We all have many acquaintances and friends along the way, and one of my younger friends likes to adorn the cologne Allure Homme by Chanel. I liked this fragrance and decided to stop by the men's fragrance counter and purchase a bottle for myself. I had also seen a Chanel necklace that I liked and did considerable research on the piece to purchase for my wife. The study of these two items has brought me to a reaffirmation of the joy of doing things with quality and excellence — even in foods and hospitality!

Coco Chanel, a fashion figure, continues to influence many. As I reflect over the delight of celebrating 100 editions of 501 LIFE, I am reminded of the recipes that you, the reader, seemed to enjoy a lot and continue to use to this day. My joy is in saying "thank you" to all of those who have shared with 501 LIFE — your desire for "all things quality" — even in your culinary enjoyments.


I looked back through the 100 copies of 501 LIFE and discovered many of these recipes that you have submitted. I found those during interviews with restaurant owners and families, each sharing their traditions around the table.


Included here are some of those favorite recipes from many of you as well as some of my favorites from my collection. This is our way of saying "thank you" and "let's celebrate past victories and accomplishments, and move on to higher and greater celebrations!"


December 2014
Holiday Strawberry Cake

1 white cake mix
1 pkg. strawberry flavored gelatin
4 eggs
1/2 cup mashed strawberries with juice
1 cup vegetable oil
1 cup chopped pecans
2 cups grated coconut

Sift cake mix and gelatin together. Add eggs, one at a time, beating well after each addition. Add rest of ingredients and beat until smooth, folding in coconut and pecans last. Grease and dust pans with flour. Divide cake batter into two or three round baking pans. Bake 45 minutes at 350 degrees or until done. Cool before frosting.

Frosting:
1/2 cup softened butter
1 cup strawberries, lightly mashed
1 lb. powdered sugar (may take more, depending on liquid of berries)
1/2 cup pecans, chopped
1 cup grated coconut

Mix ingredients and frost between layers, and cover cake. May sprinkle more coconut and nuts if desired.


December 2015
Crepe recipe:

12 oz. cake flour
12 oz. bread flour
6 oz. granulated sugar
4 teaspoons iodized salt
12 whole eggs
12 egg yolks
12 oz. butter
6 cups whole milk
2/3 cup brandy or orange brandy

Place the milk and butter into a sauce pan and place over low to medium-low heat until the butter is melted. While waiting, sift the flours, sugar and the salt together. Lightly beat the eggs and yolks until thoroughly combined. Gradually stir the eggs into the dry ingredients. Add the butter, milk and brandy to the egg mixture and mix until smooth. Allow the batter to rest for 15 minutes.
Use a non-stick egg pan over medium heat for the crepe cookery. For the first crepe, lightly spray (or coat) the pan with oil. Use just enough batter to coat the pan with a thin layer and allow it to cook until the edges begin to turn dry and lightly brown. Flip the crepe over and repeat. After the first crepe is made, you will not have to grease the pan again. Toss (or eat) the first crepe because it will absorb the majority of the oil and then continue the process until all of the batter is used. Allow the crepes to cool before beginning the layering process. Any excess crepes may be stored in the freezer for future use by alternating parchment in between to prevent them from sticking together.

Mascarpone filling:
4 cups mascarpone cheese
2 cups softened cream cheese
2 cups powdered sugar
1/2 cup sour cream
3 tablespoons Chambord
1 teaspoon lemon zest
1 teaspoon lime zest

Place the cream cheese into mixer and with the paddle attachment, whip until it is completely smooth. Add the mascarpone and sugar. Mix until smooth. Add the remaining ingredients and mix on low speed until smooth. This is ready for the assembly process. If desired, the mix may be refrigerated for up to five days before building the cake, but be sure to allow it to come to room temperature before trying to coat the crepes. They are too fragile and will tear unless the filling is very soft.

Strawberry gelée:
16 cups strawberries (stem removed)
1 cup granulated sugar
2 oz. fresh squeezed lemon juice
5 teaspoons agar
5 1/2 teaspoons Locust Bean Gum Powder

Combine the strawberries, lemon juice and sugar and cook over medium heat for 8-12 minutes. Blend and strain. Add the agar and Locust Bean Gum Powder and blend for 30 seconds to ensure they are fully incorporated into the liquid. Return to the pot and bring to a boil. Reduce to a simmer for 4 minutes. Allow the strawberry mixture to cool until it begins to thicken and immediately begin the assembly process.

Assembly:
Separate the crepes into two equal numbered stacks.
Spread a thin layer of the mascarpone filling across a single crepe ensuring as even of a coating as you possibly can muster. Repeat this process until all of the first stack of crepes are covered.
Pour a small amount of the strawberry gelée over a single crepe. Be sure to get an even coating across the entire crepe. This will make the building process easier once the cake gets more than 30 layers. If the mix gets too thick before this portion of crepes are coated, the mixture can be returned to the stove to thin back to the desired consistency. Allow the coated crepes to cool completely before actually stacking them for the final cake gloriousness.
Begin to stack the crepes in alternating layers until every coated crepe is used.
Garnish and serve.
If there is limited space to create the coated crepes in their entirety, steps 2-4 may be repeated in an appropriate manner. Just be sure to allow them to cool before actually stacking, otherwise the cake will slide.

February 2016
Cheesecake

For the cheesecake:
2 lbs. cream cheese
1 cup sugar
1 tablespoon cornstarch or 2 tablespoons
all-purpose flour
1/8 teaspoon salt
1/2 cup sour cream
2 teaspoons lemon juice
1 teaspoon vanilla extract
3 large eggs
1 large egg yolk

For crust:
12 whole graham-cracker rectangles (6 ounces)
5 tablespoons butter, plus extra to grease the pan

Equipment:
9-inch or 10-inch spring form pan
Aluminum foil
Food processor
Stand mixer or hand-held mixer
Measuring cups and spoons
Spatula
Roasting pan or other dish big enough to hold the spring form pan.

Preheat oven to 350 degrees with rack in the lower middle position. Take the blocks of cream cheese out of their boxes and let them warm to room temperature while you prepare the crust, about 30 minutes.
Use your fingers to rub a small pat of butter all over the bottom and sides of the spring form pan.
Cut foil circles; set spring form on foil and fold edges up around the sides of the pan. The foil gives you extra protection against water-bath leakage during baking.
Crush the graham crackers in a food processor until you have 1 1/2 to 2 cups of fine crumbs. Melt 5 tablespoons of butter in the microwave and mix into crumbs. Mixture should be wet and hold together.
Transfer crumbs into spring form pan. Place the crust in the oven for 8-10 minutes until the crust is fragrant and just starting to brown around the edges. Let the crust cool on a cooling rack while preparing the filling.
Combine the warmed cream cheese, sugar, cornstarch and salt in the bowl of a stand mixer fitted with a paddle attachment. Mix on medium-low speed until the mixture is creamy, like thick frosting, and no lumps of cream cheese remain. Scrape down the beater and the sides of the bowl with a spatula.
Add the sour cream, lemon juice and vanilla to the bowl and beat until combined and creamy. Beat in the eggs and the yolks one at a time. Scrape down the sides of the bowl with spatula.
Check to see if the sides of the crust have cooled. Pour the batter over the cooled crust and spread it into an even layer against the sides of the pan.
Transfer the pan to a roasting pan or other baking dish big enough to hold the cake pan. Bring a few cups of water to a boil and pour the water into the roasting pan. Fill the pan to about an inch or just below the lowest edge of foil.
Bake the cheesecake at 350 degrees for 50-60 minutes. Cakes baked in a 10-inch pan will usually cook in 50-55 minutes; cakes in a 9-inch will usually cook in 55-60 minutes. The cheesecake is done when it looks lightly puffed and the inner circle jiggles like gelatin. Turn off the oven, crack the door open. Let the cheesecake cool slowly for 1 hour.
After an hour, remove the cheesecake from the oven and from the water bath, unwrap the foil and transfer the cake to a cooling rack. Run a thin-bladed knife around the edge to make sure it's not sticking to the sides. Let the cheesecake cool completely on the rack.
Chill the cheesecake, uncovered, for at least 4 hours or up to 3 days, in the refrigerator. Don't rush it.
Take the cheesecake out of the fridge about 30 minutes before you plan to serve it. Leftovers will keep, uncovered and refrigerated, for several days.


January 2016
Taco Soup

1 1/2 pounds ground beef
1 cup chopped red onion
1 (1.25 oz.) package taco seasoning mix
1 (1 oz.) envelope Ranch style dressing mix
2 (15.25 oz.) cans whole kernel corn, undrained
1 (16 oz.) can pinto beans, undrained
1 (15 oz.) can black beans, undrained
2 (10 oz.) cans chili style diced tomatoes with green chilies, undrained
1 (12 oz.) can light beer
1 1/2 cups water
Topping: shredded cheddar cheese, sour cream, tortilla chips, cilantro.

Cook beef and onion in a large skillet over medium-high heat, stirring until meat crumbles and is no longer pink; drain. Combine meat mixture, taco seasoning mix and next seven ingredients in a 5 1/2-quart slow cooker. Cover and cook on low 5 to 6 hours. Serve with desired toppings. Makes 16 cups.

Chocolate Cookie Sheet Cake

2 cups all-purpose flour
2 cups granulated sugar
1/2 teaspoon salt
1 stick margarine
1 cup water
1/2 cup shortening
3 tablespoons cocoa
2 eggs, beaten
1 teaspoon soda
1/2 cup buttermilk
1 teaspoon vanilla

Icing:
1 stick margarine
3 tablespoons cocoa
6 tablespoons milk
1/2 teaspoon vanilla
1 box powdered sugar
1 cup chopped nuts

Sift together flour, sugar and salt. In a saucepan, put margarine, water, shortening and cocoa. Bring to boil and pour over flour mixture. Mix well. In another bowl, beat eggs. Add soda, buttermilk and vanilla. Stir well and add to first mixture. Mix well. Bake in greased and floured cookie sheet or two to three cake pans at 350 degrees for 20-25 minutes. Cool cake before icing.
For icing, melt margarine. Add cocoa, milk and vanilla. Bring to a boil, add powdered sugar and nuts. Stir until smooth. Pour over cake.
---
Recognized throughout the state as an accomplished chef, Don Bingham has authored cookbooks, presented television programs and planned elaborate events. Today, he is the administrator for the Governor's Mansion.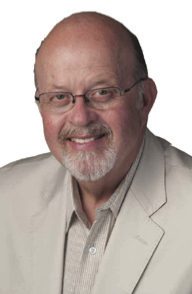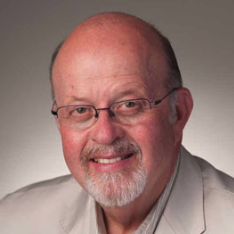 Latest posts by Don Bingham
(see all)