08 Feb 2023

Reese McDonald – Clinton (501 Basketball Team 2023)

After reaching the Class 3A state semifinals a year ago, Clinton understands what it takes to reach the pinnacle of high school basketball. Fueled by senior guard Reese McDonald, the Lady Yellowjackets return healthy and hungry for a chance to make school history.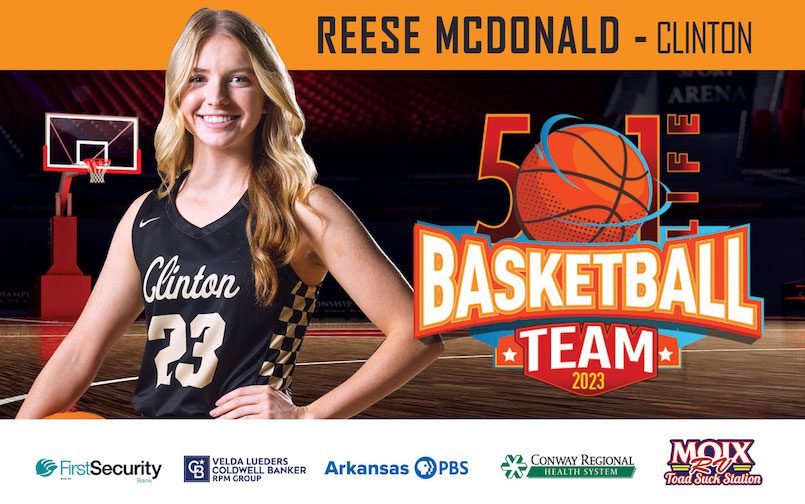 "I want everything and more for this team," McDonald said. "Overall, growth is what is most important. Seeing the improvement of the sophomores and juniors has always been so cool to watch."
"Reese is a vocal leader who leads by how hard she plays every single day," Clinton head coach Matthew Post said. "She is a high-level competitor and has a motor that never stops. She is one of the best on-ball defenders we have and can score at all three levels on the court."
As the team embarks on its title run, McDonald hasn't forgotten to enjoy the journey along the way, too.
"I have been wanting to just live in the moment a little bit more," McDonald said. "Being my senior year, I have been doing everything I can to soak up every last second I have with the amazing team I have been blessed with."
The future is bright for McDonald, who is already receiving offers to play at the next level. 
"I want to be remembered as someone did everything she could for her team, even when things got hard, "McDonald said. "Someone who played for the Lord and let His glory shine in every way she could."