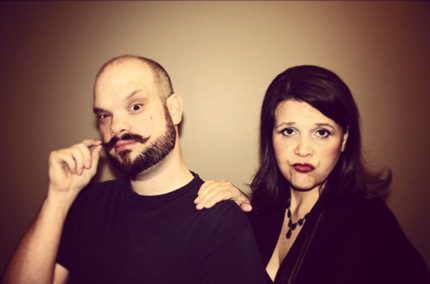 26 Oct

Red Curtain Theatre plans Villains of Broadway

Red Curtain Theatre will bring the best Villains of Broadway to life in a spooktakular musical revue at 7 p.m. Friday, Oct. 30, and 2 p.m. Saturday, Oct. 31, at the Trieschmann Fine Arts Building at Hendrix College.


Villains of Broadway will highlight some of Broadway's most notorious characters and the audience will experience powerful performances by talented vocalists from across Central Arkansas such as David Allison (Little Rock), Jennifer Ruud (Little Rock) and Amber Welch (Conway).


Director Kristen Sherman says, "This musical revue will showcase those characters we love to hate and will feature kids and adults alike. It will be a screaming good time for the whole family."


The cast will perform musical selections spotlighting shadier characters from popular Broadway musicals including Shrek, The Little Mermaid, Annie, Les Miserables, Little Shop of Horrors, Into the Woods, and The Phantom of the Opera.


Red Curtain Theatre is a performing arts theatre company in Conway. The mission of the organization is to provide an atmosphere that nurtures and inspires actors of all ages by offering performance opportunities through workshops and community theatre. Their most recent performances include the hit musicals Legally Blonde Jr., Seussical Jr., and Disney's The Little Mermaid, Jr.


Villains of Broadway is directed by Kristen Sherman and Amber Welch with music direction by Kayla White. Tickets are $10 and may be purchased at redcurtaintheatre.com or by calling 501.499.9776.


For more information, please email [email protected].