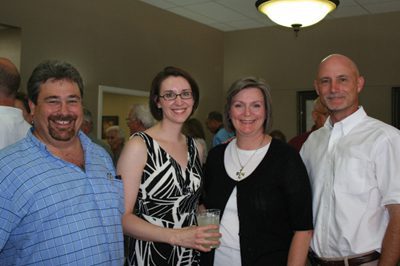 19 Sep

Reception for new physicians at St. Vincent Morrilton

The Morrilton community gave a warm and enthusiastic welcome to two new physicians at a recent reception. Doctors Kyle Trauth and Lydia Christian Trauth, who are married, were greeted by more than 100 people.

St. Vincent Morrilton hosted an open house reception at the University of Arkansas Community College at Morrilton Leadership Development Institute in Downtown Morrilton.

St. Vincent Morrilton is a campus of St. Vincent Health System and is part of Catholic Health Initiatives (CHI), a national nonprofit health organization with headquarters in Denver. The faith-based system operates in 19 states and includes 73 hospitals; 40 long-term care, assisted- and residential-living facilities; two community health services organizations; and home health agencies.