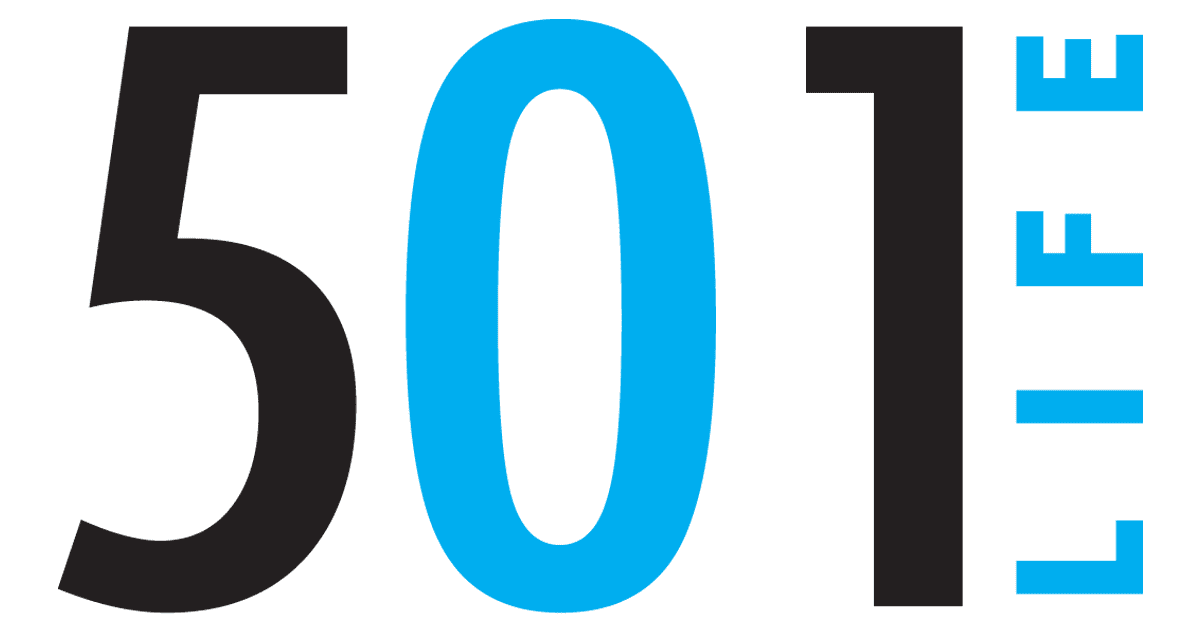 22 Apr 2014

Readers name '501 Favorites'

501 LIFE recently conducted its first "501 Favorites" survey, asking readers to share their personal picks in three categories — eat, work and play.

Using a survey tool through its weekly 501 Extra e-newsletter, readers had an opportunity to share their favorites as well as the reasoning behind their top pick.


"It is obvious that readers feel strongly about the places where they dine and do business as well as those special individuals in their lives," said publisher Donna Spears. "While in some of the categories it was easy to determine an overall favorite, the responses in other categories were so widespread it was impossible."


Those who shared their favorites were entered into a drawing for $50. The winner was Carolyn Reynolds.


In two of the categories there were many submissions but no clear winners for "Favorite Teacher" and "Favorite Shopping Spot."


In the "Favorite Team Mascot" and "Sports Team" categories, the Conway Wampus Cat came out on top, edging out the Morrilton Devil Dog, St. Joseph Bulldog and the University of Central Arkansas Bruce D. Bear.


Two outstanding coaches tied for the overall favorite — Sonshine Academy coach Antonio Anderson and Conway High football coach Clint Ashcraft. Honorable mention: Coach Zach Watson and coach Cody McNabb, both of Morrilton.

Favorite Restaurant


Mike's Place, Conway


It came down to two eating establishments in Downtown Conway in the first "501 Favorites" category, with Mike's Place edging out Pasta Grill. Honorable mention: The Draft and El Patron.


Among the "501 Favorites" comments received:


Nicole Rappold: "Mike's Place — the food is always delicious, and the atmosphere is peaceful."


Rosemary Adlong: "Mike's Place is our 'go to' place whether it's for a light bisque and salad or an anniversary celebration."


Elsie Rose Wright: "Pasta Grill. Their food is amazing, and it is a great date night."


Chassie Jones: "Pasta Grill in Conway — The food is authentic in taste, and it's great for date nights, girls nights, couples nights or any occasion to eat really."


The 501 staff also wanted to mention a few locations that were noteworthy because of their nomination:


Freddies Frozen Yogurt in Heber Springs — "It's one of a kind in Heber Springs, it is family friendly and a lot of fun to build your own dessert!" wrote Sheila Salsman.


Jamie Bratton: "Yesterday's in Morrilton is a gem of Central Arkansas. Patrons walk in feeling like they're at home, and the food is great. There's something for everyone in a comfortable atmosphere. The perfect combination of a sports bar and family restaurant, it's the perfect option for a quick meal or a sit down dinner with family and friends. Everyone in this area has happy memories there, and it is a treasure in this county."


Sue Farris: "Pitza 42 because they have tasty, healthy food, which serves a greater good of helping feed the hungry around the world."


Natalie Hall: "Table Mesa is great for a business lunch or business dinner. Pasta Grill for a quiet, romantic dinner. ZAZA for really good, fun food."


Carolyn Reynolds: "Mather Lodge, Petit Jean State Park. Whenever you eat there, it's always a special occasion."


Favorite Waiter
Betty Sims and Debbie Patrom

It was another close call in this category with waitresses at Stoby's in Conway battling it out. When the surveys were counted, Betty Sims edged out Debbie Patrom to take overall "Favorite."

Among the "501 Favorites" comments received:

RaeLynn Callaway: "Betty at Stoby's. She always has a smile and is so friendly. We always try to sit in her section for breakfast. She is very attentive and treats us like family!"

Rosemary Adlong: "Debbie at Stoby's is my favorite. She knows me by name, asks about my parents and kids, etc."

Other noteworthy nominations:

Kim Tyler: "LaVonda Nelson Ruple of the Wagon Wheel restaurant ALWAYS greets you with a contagious smile. She's a great conversationalist and keeps the atmosphere of the restaurant warm and inviting. And she remembers/delivers your beverage of choice by the time you sit to dine."

Jayme Jeane: "David at Cactus Jack's! He has served our family for years, first at Los Amigos and now at Cactus Jack's. He makes you feel like family and always seems glad
to see us."

Cody Vest: "Trista Casey at TGIFridays is by far my favorite waitress in 501. She goes out of her way to make me feel at ease when dining there. Honestly, she is the main reason that I eat there."

Brent Clay: "My favorite waitress is Terry at The Fish House! I always like having Terry as a waitress because she knows the menu and has known me ever since I was a child. She doesn't disappoint!"

Elsie Rose Wright: "John Dallas at Pasta Grill. Service is excellent, and he is a lot of fun."

Favorite Financial Institution
First Security Bank

In this category, First Security Bank was the resounding "501 Favorite." Honorable mention: Arvest and Centennial Bank.

Among the "501 Favorites" comments received:

Jeff Born: "First Security Bank — They make each visit personalized; it has the hometown feel you look for."

Kim Tyler: "The teal crew at First Security in Greenbrier hits a home run when it comes to bank batting. Helpful, accurate and extreme friendliness. AND enough manpower to keep the lines a-moving. Go Greenbrier First Security!"

Matt Manning: "First Security Bank. I have visited several of the local branches with all being courteous and friendly. All of my banking needs have been taken care of with accuracy and in a timely manner."

Bonnie Dixon-Holloway: "First Security Bank on Donaghey and Dave Ward Drive. Each member of the team remembered my first name after meeting me just once. How often do you experience that level of customer service? Each time I visit the branch office, all of the team members smile at me and say hello. They are very personal, very customer service oriented. I know that my business is important to them."

Sue Farris: "First Security is the most personable institution with great employees."

Natalie Hall: "Arvest, very personal service and extended hours."

Lori Case Melton: "Arvest. OK, I work here so they pay my salary. But, I respect the principles they have for treating their employees and their customers fairly. It's very refreshing."

Tara Smith: "Centennial Bank — They are always so friendly and helpful, and also have great hours!"

Favorite Healthcare Provider

Dr. Andrew Cole, Dr. Jeff Craig and Dr. Michael Wood

In this category, it was too close to call between Dr. Andrew Cole, Dr. Jeff Craig and Dr. Michael Wood.

Among the "501 Favorites" comments received:

Donna Evans: "Dr. Andrew Cole. Christian values, sincere, hard-working, smart, professional."

Tiffany Wyatt: "Dr. Jeff Craig, pediatrician. He has always been an exceptional doctor for all three of my kids. Takes his time and has genuine concern each time we've been there."

Beth Tyler: "Dr. Jeff Craig . . . my kids actually want to go to the doctor. We even play 'Dr. Craig' at home."

Sabra Porter: "Dr. Wood. Very personable and cares about you."

Beth Reed: "Dr. Wood — very personable, smart and you get a ton of 3-D images of your baby."

Other noteworthy nominations:

Courtney Stell: "Dr. Mitchell King and all the folks at King Family Dental are great! They're extremely nice and helpful, and they make going to the dentist as comfortable and easy-going as possible."

Brittany Gilbert: "I first met Dr. Josh Ward in September of 2010. It was my first pregnancy, and I was having complications. I was discouraged and desperate. From the very beginning, he was gentle and kind. He is by far the most compassionate doctor I've ever been to. We've had two boys since then, and he has been with us the whole way. I believe Dr. Ward goes above and beyond for his patients. I believe what sets him apart is his heart to serve the families in Conway. He took an interest in our lives, and we felt that we were important to him. We love Josh Ward and feel he deserves to be honored."

Sherry Dunn: "Dr. Melanie Smith. She is such a people person besides being the ultimate professional in her field. She cares very much for her patients."

Crystal Kemp: "David Myers — love how he has made my daughter's experience with braces a terrific one."

Jamie Bratton: "Natalie Williams, the new school nurse for the South Conway County School District brings such a happy, friendly attitude to the schools she serves. She loves the students and is always looking out for their best interests. While she could easily work at a clinic or hospital, Natalie chooses to serve her community through nursing at the schools. We're so lucky to have her."

Favorite 501 Destination

Petit Jean Mountain

Petit Jean Mountain was an overw
helming favorite among readers who participated in the "501 Favorites" survey. Honorable mention: Greers Ferry/Heber Springs.

Among the "501 Favorites" comments received:

Cathy White: "Petit Jean Mountain — beautiful and lots to do."

Michael Tindell: "Petit Jean. Beautiful scenery with good walking trails, a nice lake to spend time on or fish in and lots of places to burn off some energy and do some rock climbing."

Sharon Wilson: "Petit Jean Mountain. Its natural beauty and scenic overlooks make me feel like I am on top of the world!"

Rosemary Adlong: "Petit Jean! It's less than an hour away with so much to offer. We enjoy everything from a picnic lunch and hike to lunch at Mather Lodge or an overnight trip to the Winthrop Rockefeller Institute for a cooking class."

Cody Vest: "Petit Jean Mountain is my favorite place to go when I need an easy getaway in the 501. It combines a beautiful area with great exercise."

Shawn Halbrook: "Petit Jean Mountain. The gem of the River Valley."

Other noteworthy nominations:

Brenda McClain: "Art On The Green because it's a place filled with creativity and beautiful works of art."

Donna Evans: "I just love the city of Conway. I love it that it's a small town and a great place to raise a family and close to the big city of Little Rock and within driving distance of a good mountain hike. I love that there are three colleges here and great churches and awesome organizations like Bethlehem House to care for folks who need a hand. It really is the perfect place to live!"

RaeLynn Callaway: "Greers Ferry Lake. We love the water, and it is a beautiful place to go and enjoy the weekend."

Shelli Crowell: "Greers Ferry Lake. The beautiful water, gorgeous sunlight reflecting off of water, sounds of ski boats and echoes of laughter as kids learn to waterski."

Other Favorite

In the final category, readers had an opportunity to write in a favorite that didn't fit in any of the categories. Stephens Bell CPA in Conway was the overall winner. Honorable mention: Julie Goodnight at Julie's Sweet Shoppe and St. Joseph School.

Among the "501 Favorites" comments received:

Bonnie Steenis: "Stephens, Bell and Company, PLLC because of their professionalism and commitment to carry on the legacy for Donna S. Stephens, CPA."

Tiffany Wyatt: "Stephens, Bell and Company formerly known as Donna S. Stephens, LTD. While the firm was already reputable when Donna was still alive, it has continued on with her legacy after her passing, and we have continued to grow. We are becoming a bigger part of the 501 community and are excited about the future and what we can offer people who utilize our services."

Linda Nekonchuk: "Julie Goodnight. She is a great person, treats people with respect and kindness. Her business has a great atmosphere."

Lisa Lovell: "Julie Goodnight. She is extremely nice, talented and a very caring individual and a true gem in Conway!"

Other noteworthy nominations:

Elsie Rose Wright: "Thelma Moton's dedication to students not only in Faulkner County but all over is unmatched. She has given selflessly for many years to help students make the best decisions possible."

Joan Granholm: "St. Joseph School. It is Christ-centered, family oriented, strong academics, technology and project-based learning, dedicated faculty and staff."

Vicki Crockett: "Smith Ford is consistently supportive of this community."

Sharon Wilson: "South Conway County Schools are making a huge difference in the lives of its students. In a community where there are many kids on free or reduced lunches, students are getting a stellar education far beyond the expectations of their families. Our students show pride in their schools, the leadership skills they are gaining and the sports teams that we are a part of. Devil Dog Nation is a remarkable place to be!"

Janna Virden: "Ace Hardware in Morrilton. Owners Todd and Leeann Haynes have to be the friendliest people I know, especially Leeann. She has a smile for everyone who enters her store, and I think she knows everyone in Morrilton."