08 Aug 2022

Rally for Recovery a success

Posted at 7:10 PMh

in

News

Renewal Ranch held its 8th Annual Rally for Recovery on July 16 at the Restoration Center on the main campus. There were approximately 375 people in attendance and over $105,000 was raised for general operations.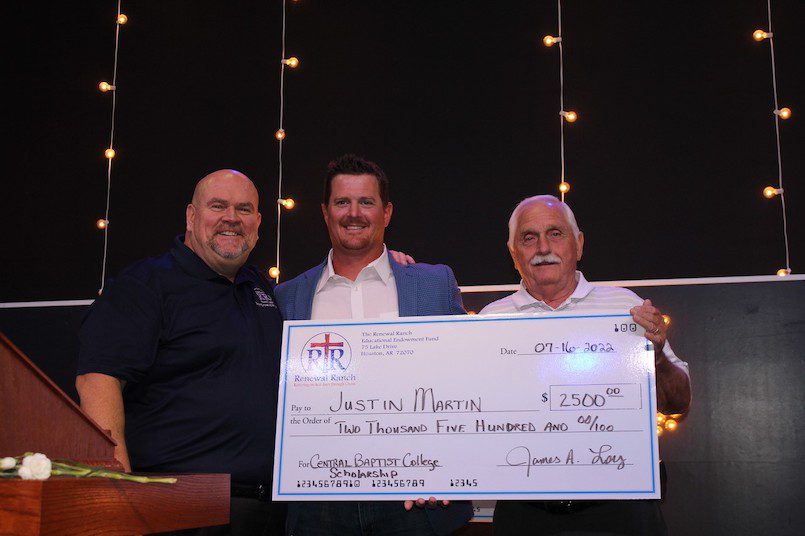 Don Chandler, senior pastor at Central Baptist Church, was the guest speaker. Chandler has been involved with the ministry since its inception in 2011. Other highlights included a "parade" of Renewal Ranch program graduates walking across the stage with their families, plus personal testimonies from brothers Sam and Justin Welborn.
Two other graduates, Justin Martin and Jon-Austen Linch, received a $2,500 scholarship each from the Renewal Ranch Educational Endowment Fund. Martin and Linch are honor roll students at Central Baptist College and are seeking degrees in psychology.
James A. Loy, Executive Director of Renewal Ranch, announced a special "challenge match" for all donations up to $100,000, between now and December 31. These gifts are designated for the new Phase 2 apartment building to be constructed later this year on the campus. Several donors have already made commitments totaling $28,250 toward the anonymous match.
Renewal Ranch is a faith-based residential addiction recovery program for men ages 21 and older, located on 116 acres near Conway. Founded on the belief that addiction is a spiritually rooted issue, the nonprofit is on the front line of the battle against the addiction crisis that is destroying families. A major barrier for many men seeking treatment is the extremely high cost of for-profit addiction facilities. At Renewal Ranch, a small intake fee of only $500 is requested for each new resident to cover the cost of a medical assessment, background check, classroom materials, and drug testing. This fee can be waived based on the financial circumstances of the man and his family. No additional fees are required for the duration of our one-year program.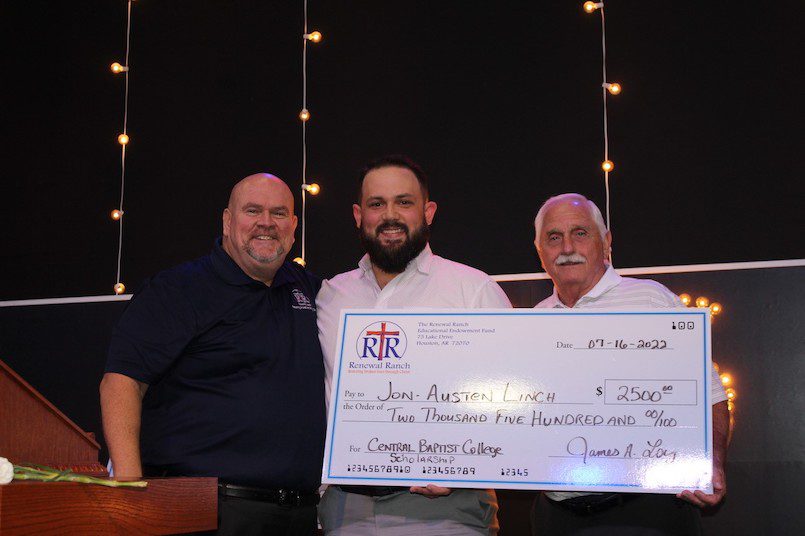 "Renewal Ranch program staff members have all personally suffered through addiction and are graduates of our program. This gives our staff a level of relatability and compassion for the residents," Loy said.
Renewal Ranch Board of Directors Chairman David House said, "We are thankful to our community and the body of believers who continue to support Renewal Ranch in various ways. We believe their faithful support is making a visible difference in Conway and our surrounding community."