08 Feb 2023

Raelen Randle – Maumelle (501 Basketball Team 2023)

In her final season with Maumelle, senior forward Raelen Randle seeks to add additional honors to an already-impressive resume.

With two state tournament appearances and an All-State tournament team honor on her plate, the senior team captain plans to give it her all in hopes of earning a chance to play at the next level.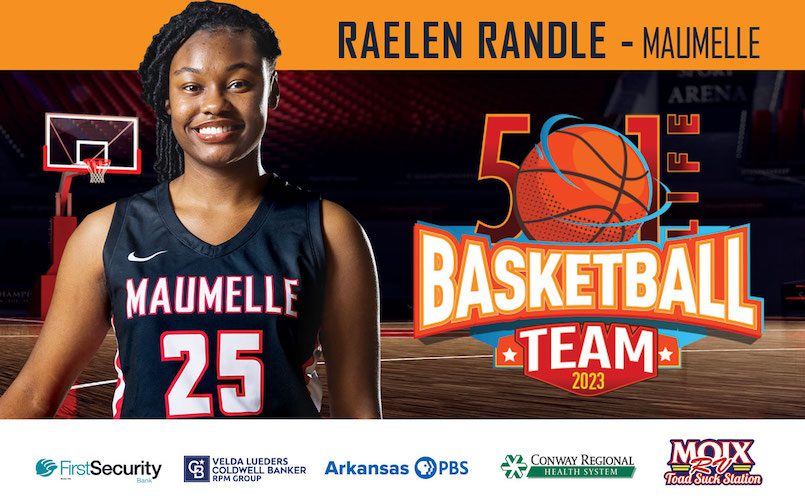 "This season, my personal goal is to make All-State," Randle said. "As a team, we would like to finish in the top four in our conference and win state."
Led by Randle, team chemistry has been the catalyst for Maumelle's turnaround this season.
"Rae is the ultimate teammate," Maumelle head coach Grover Garrison said. "She wants what's best for everyone and will sacrifice herself to help get it done."
"I want to be remembered as the teammate who always pushed everyone to their full potential and had a positive attitude," Randle said. "Some of the biggest life lessons I've learned from playing basketball are discipline, determination and to never, ever quit!"
As her high school career draws to a close, Randle will never forget those who helped her fall in love with the game.
"My mom is my basketball hero," Randle said. "As a Division I player for Arkansas State University, I wanted to be just like her. She introduced me to the sport and has supported me since."