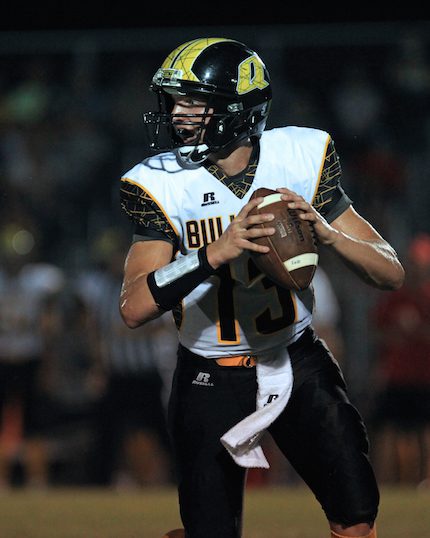 08 Aug 2015

QUITMAN: Bulldogs all 'grit' in 2015

Conference: 5-2A
Coach: Brett Shrable
'14 Record: 2-7 (1-6)

The Quitman Bulldogs played better football in 2014 than their overall record, 2-7-1, would indicate.


"Last season was a tough learning experience for myself and my young team," said Coach Brett Shrable. "I learned the grit of my guys when things went bad and the fight they showed all year long to make things better. After Cutter Morning Star, we came together in a time of defeat and played our best football the rest of the season. The only down was the last five games of the season were the hardest games on our schedule and injuries sure didn't help any."

Junior Trey McGhee returns at quarterback after putting up 1,447 total yards and 16 total touchdowns last fall. Nathan Henderson and Eli Peck round out the backfield at running back and fullback, respectively. Michael Lewis and Darrick Sullivan will both see time at tightend. Garrett Kennedy and Kaleb Luttrel are slot receivers, and Braxton VarVil and Dylon Sipes are Quitman's wide outs. Tyler Stracener, Sonny Heaver, Brycen Brown, Justin Johnson and Abisia Quiroz make up the offensive line. Quiroz, a 501 Football Team honoree, led the offensive line last fall with 28 pancake blocks. Overall, the Quitman offense averaged a touchdown more per game last fall than they did in 2013.


Quiroz, VarVil and Hayden Gadberry start upfront on the defensive line. Tyler Stracener, Peck, Luttrel and Lewis fill out the front seven in the linebacker corps, and Zach Stracener, Sipes, Kennedy and Sullivan make up the secondary.


Peck led Quitman with 105 tackles last fall and was an honorable mention all-conference. Tyler Stracener was first team all-conference with 104 tackles, and Lewis was honorable mention all-conference with 22 tackles for a loss. Quitman surrendered 14.2 points per game fewer in 2014 than in 2013.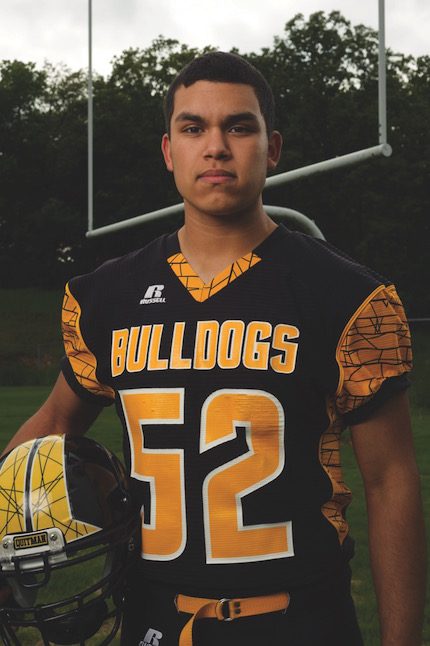 "Offensively we must cut down on turnovers and pre-snap penalties," Shrable said. "We plan to be as balanced as we can and take what the defense is giving us. Defensively we must communicate and be better with our eyes while tackling better. We hope that all the weight lifting and hard work done during the offseason will help on both lines because last year we got physically dominated in some games, and we don't plan on that ever happening again."

Things don't get any easier for Quitman as the 5-2A is as competitive as it's ever been. But Shrable believes in his crew.

"Magnet Cove and England bring back the most starters and Conway Christian will be in the mix at the top," Shrable said. "Poyen, Bigelow and Cutter Morning Star will field good teams, and Mountain Pine should be better with a new coach and fresh start. We will be in the playoff mix if we stay healthy and can continue to out work the other teams in our conference every day.

"Our strengths would be the experience our young players got last year, and the increased strength and speed we have gained during the offseason should give us a better chance to compete physically. Our weakness would be our numbers. We have 21 kids playing on our senior high football team, but those 21 kids have endured an intense offseason and are tough mentally and physically and I look forward to watching a team that deserves to win play on Friday nights."