10 Oct

Putting the team first: Fountain Lake's Mackenzie Ross

by Mark Oliver


There's a reason they call Mackenzie Ross "Big Mack" in Fountain Lake. 
On Friday nights, the hard-nosed fullback can often be seen making big hits, diving for first downs and dragging defenders behind him as he runs the ball into the end zone.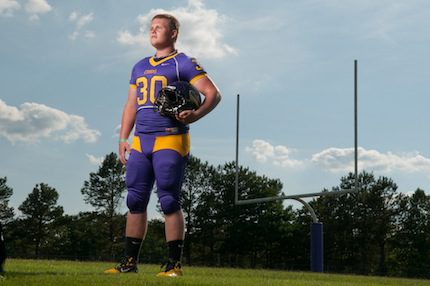 Ross is one of the 20 players named to the second annual 501 Football Team. Twenty players make up the team; their coaches nominated them based on their play and their contributions off the field.

The Cobras (5-1, 3-0) have reached the 3A semifinals each of the last two seasons, but have been unable to get back to the 3A title game since the team's 2009 championship run. In his senior season with the Cobras, Ross looks to guide the team over the final hurdle to the championship game at War Memorial Stadium in Little Rock. 

"The state championship is the goal, like always," Ross said. "We want revenge. We have been working hard all year and we feel confident in what we can do."

One of the most-talked-about fullbacks in 3A, Ross is off to a good start this season, averaging 7.87 yards per carry and amassing 480 yards and six touchdowns in six games with the Cobras. 

"Mackenzie runs the ball with the personality to hurt someone," said Coach Tommy Gilleran. "He works hard in the classroom and loves helping other people. He is always helping his teammates and his personality makes you like who he is."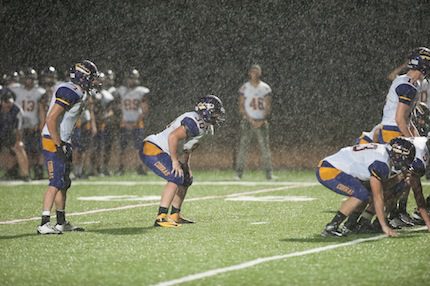 Ross' football career began as just another way to socialize with his friends. 

"I've been playing since the fifth grade," Ross said. "I just wanted to hang out with the guys and it was another way to play with all the other boys. I've liked it ever since, it's a lot of fun."

Outside of football, Ross is actively involved in FCA, Shooting Club and track and field — he throws the shot put and discus and runs 200m and 400m events. He also enjoys hanging out with teammates Cole Richards, David Alford and Justin Gunnoe. 

"We're not just a team — we're a family," Ross said. "Most of our teammates are a very close-knit group. We hunt, fish, ride four wheelers, play basketball, just mess around and do boy stuff."

The Cobras will face a challenge to their championship run tomorrow night in the Glen Rose Beavers (5-1, 3-0), a game that could decide the 5-3A conference title. 

"We're really excited about playing Glen Rose, it'll be a good game," Ross said. "It's going to be for the conference championship."