29 Sep 2020

Pulaski County Special School District adjusts schedule for student safety

by Jessica Duff

The goal of Pulaski County Special School District has always been to provide equity and excellence in education to children in Pulaski County. While our goal has not changed, the method in which we achieve it adjusts to ensure the ongoing health and safety of students and staff.

PCSSD administrators and stakeholders worked tirelessly during the summer months to shift our learning techniques to best fit our current climate. The District conducted surveys and received feedback from teachers, parents, community members, medical professionals and other stakeholders about concerns and desires for the 2020-2021 school year. The results of those surveys brought us to where we are today.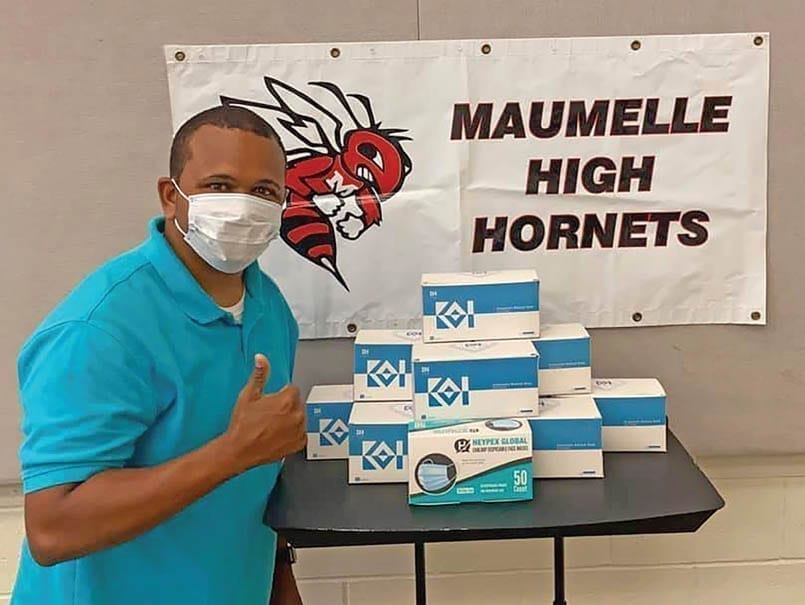 PCSSD has allowed families to choose the best learning option for their children for the 2020-2021 school year: traditional, virtual, blended.
Traditional learning students attend on-campus five days per week. Wednesdays are half-days with lunch provided.
Virtual learning students learn remotely full-time using technology-based learning platforms. The students will not be on campus; however, they will have more flexibility with the pace of the instruction. These classes will be taught by PCSSD teachers using Schoology, Edgenuity and other resources. The online option is a semester commitment.
Blended learning students will attend on-campus and remotely using an A and B day configuration. Students who are on the "A" day schedule will attend school on Monday and Tuesday with three days of remote learning. Students who are on the "B" day schedule will attend school on Thursday and Friday with three days of remote learning. Wednesday will be a virtual day for all blended students but they will be able to join their scheduled classes from home. Class offerings will continue as usual. Teachers will engage with students in person and remotely in real-time. There is no semester commitment. Students may transition back to the traditional learning schedule at mid-terms or at the end of the quarter.
The implementation of these three separate paths allowed our District, schools and stakeholders to plan how to carry out the guidelines set forth for schools.
Temperature screenings will be performed on all professional staff, students and visitors daily. Visitors will be limited to essential business only as approved by the administrator.
Hand sanitizer stations are available in all common areas throughout the District. Students are encouraged not to share supplies. When sharing is necessary, supplies are sanitized after each use. Water fountains are not available. Students are encouraged to bring water each day.
All professional staff are required to wear a mask and a shield when students are present. During phonics instruction, teachers may remove their mask, but the face shield must be kept on. Students in grades Pre-K through 12 are required to wear face coverings according to Arkansas Department of Health guidelines. Students may be allowed to remove face coverings for short periods of time when physical distancing can be achieved.
All professional staff, students, and visitors observe physical distancing (6-12 feet) when possible. Classrooms, cafeterias, and other spaces have been rearranged to account for spacing recommendations.
Meanwhile, all transportation professionals will wear face coverings during the transport of students. Students will have assigned seating on the bus and will be physically distanced when possible. Buses will be sanitized between routes.
No matter the path chosen, each PCSSD student has been assigned a Chromebook for use this school year. The Chromebooks come already loaded with programs and appropriate safeguards to equip students with the necessary tools and equipment to achieve success this school year.
District and school administrators will continue to monitor the impact COVID-19 is having on our communities, and will follow any and all updated guidelines set forth. It is the desire of the district to maintain a safe environment for all of our students while providing a rigorous academic experience where students are able to interact with their teachers daily.
We look forward to seeing what the 2020-2021 school year will bring us. Every day in PCSSD, we are working to find solutions to continue to provide a quality education, equity and excellence to our students.
About PCSSD
Pulaski County Special School District spans more than 600 square miles in central Arkansas and requires highly skilled and passionate personnel to adapt educational policies and personalization to 25 schools. Every school is accredited by the Arkansas State Board of Education. PCSSD has served schools across Pulaski County since July 1927.
PCSSD is committed to creating a nationally recognized school district that assures that all students achieve at their maximum potential through collaborative, supportive and continuous efforts of all stakeholders.