24 Apr

Publishers entertain, too!

Happy 10th birthday to two great owners, editors, writers, promotors and yes . . . entertainers!  

Sonja Keith and Donna Spears are to be congratulated on 10 amazing years of 501 LIFE publications – these ladies have been a wonderful encouragement to so many!  

In consideration of the "celebration article," I wondered if these two ever had time to cook or entertain, and how their love for entertaining came about. Here is the result of my interview with Sonja Keith and Donna Spears – the queens of 501 LIFE!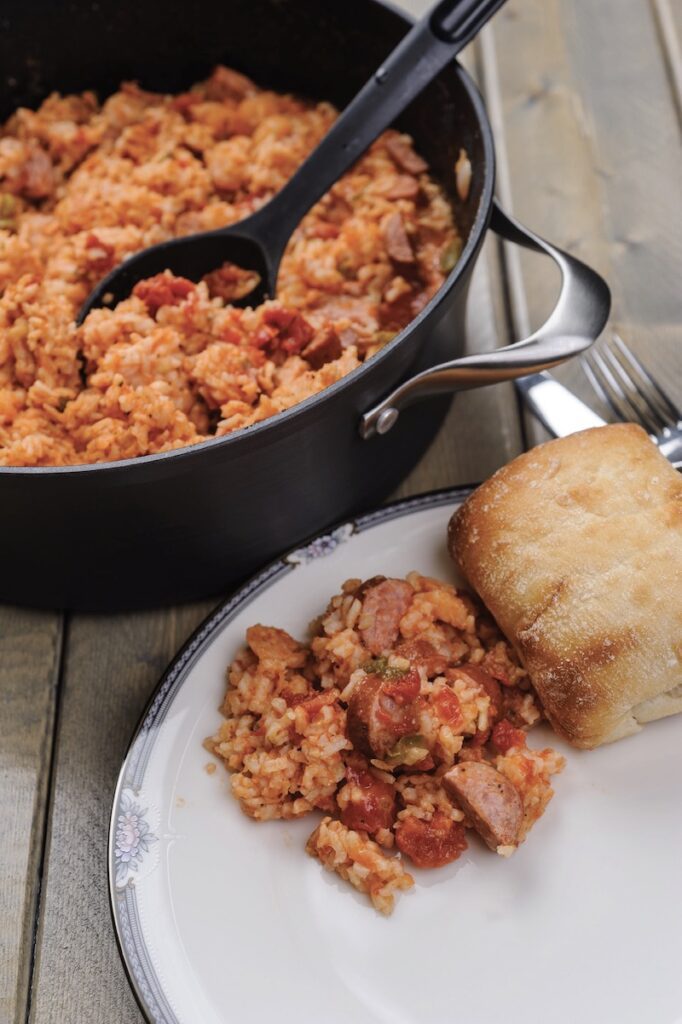 Q Do you enjoy cooking when time permits?
A Donna: I love to cook, and even more, I love to teach my 8-year-old grandson, Weston, how to put things together. He believes he has the skills for his own cooking show! My granddaughter, Madi, and I make wonderful cupcakes from scratch!
B Sonja: I do enjoy cooking! My husband, Tom, is actually the better "cooker" in our family, as our children used to say. I do OK in the kitchen, as time allows!
Q What do you enjoy cooking the most – where are your culinary strengths?
A Donna: I can usually come up with meals without having to run to the grocery store! I prefer one-dish meals, something from old cookbooks, and especially Mom's handwritten recipes! They are always special!
B Sonja: My greatest strength is probably my flexibility! I don't get too uptight when something doesn't turn out the first time! I also love to fix dishes that I remember Mom or my grandmothers preparing.
Q What did you prepare the last time you entertained at your home?
A Donna: Christmas Eve – with all the family and additional friends – we did traditional Southern favorites with a few new dishes for something different. It's very casual, but that's how we roll.
B Sonja: I enjoy special dinners at home, for birthdays, Valentine's Day, and time spent with our children and whoever they happen to bring with them. My family "entertains" each Sunday afternoon at my parents' home. Sometimes Mom cooks (her gumbo is my favorite) and other times we all pitch in with a dish. I treasure these special times of food and fellowship with my wonderful family.
Q What is your idea of a perfect entertaining evening?
A Donna: Cooking a favorite for each family member and having my grandkids help with it. It's never a peaceful evening, but it's who we are which means there's a lot of clean up afterwards.
B Sonja: Having all our family gathered around the table, with the "good dishes" and candlelight! Nothing too fancy but still special.
Q Who taught you to cook?
A Donna: My Granny lived with my family when I was a child and between Mom and Granny, we spent a great deal of time in the kitchen. Dad raised cattle and he always had a huge vegetable garden. Living on a farm allowed me to learn the basics. I learned early how to make pie crusts, biscuits, cornbread and all typical farm food. Of course, canning and freezing vegetables was a way of life. It was an awesome childhood!
B Sonja: Mom taught my sisters and me how to cook. While I was in high school, my sisters and I were in charge of preparing the evening meal each day as my parents worked and it would be 5 p.m. or later before they arrived home. I had lots of practice time! I also took every home economics class that my school offered and always enjoyed our food and nutrition units.
Included in this article are one of Donna Spears and Sonja Keith's favorite recipes for you to enjoy!
Granny (Zelma Beall), mom's (Betty Merritt) and mimi's (Donna Merritt Spears) biscuit recipe is one of my favorites. This is the way we always made biscuits and the way I've taught my grandkids.
Biscuits
Preheat oven to 375 degrees. We use an iron skillet. With a paper towel, spread a small amount of oil on the bottom and sides.
3 cups W-R self-rising flour
1/4 teaspoon salt
1/4 teaspoon soda
1 1/2 cups buttermilk or a bit more if needed
2 tablespoons vegetable oil (sometimes we cut in shortening). Oil is my preference.
Mix the dry ingredients together and make a "pond," which is nothing more than a hole in the center. For fun, we call it a "pond." Mix in the buttermilk and oil. Dough will be sticky.  
Turn the dough out onto a lightly floured surface. Lightly sprinkle flour over the top of the dough. Use a lightly floured rolling pin and roll the dough into a ¾-inch thick circle.  
Cut the dough with a round biscuit cutter and place in the iron skillet. Spread a small amount of oil on the top of each biscuit. We always end up with a "baby" biscuit, which is fun for Madi and Weston. If you have dough left over, the kiddos can create their own designs. Sometimes we do animals or flowers.
Bake until the tops are slightly brown, approximately 20-30 minutes. The recipe makes about 12 biscuits. Serve with butter and homemade strawberry freezer jelly. Yummy!
Mom's Jambalaya
3 tablespoons oil
1 clove garlic, chopped
1 medium onion, chopped
1 green pepper, chopped
1 pkg. smoked sausage, cut into bite-sized pieces
2 cups rice
1 teaspoon salt
1 teaspoon pepper
1/2 teaspoon allspice
Pinch of cayenne
Chili powder (to taste)
Basil (to taste)
1 cup water
2 large cans tomatoes (crushed or diced)
1 pound shrimp (can substitute with chicken)
Combine garlic, onion and pepper. Saute mixture in oil. Add smoked sausage, uncooked rice. Add spices and combine. Add tomatoes to mixture. Add second meat. Simmer, at least 30 minutes until rice is cooked.
Don Bingham
Recognized throughout the state as an accomplished chef, Don Bingham has authored cookbooks, presented television programs and planned elaborate events.