25 Sep 2019

Proceeds presented from Toad Suck Run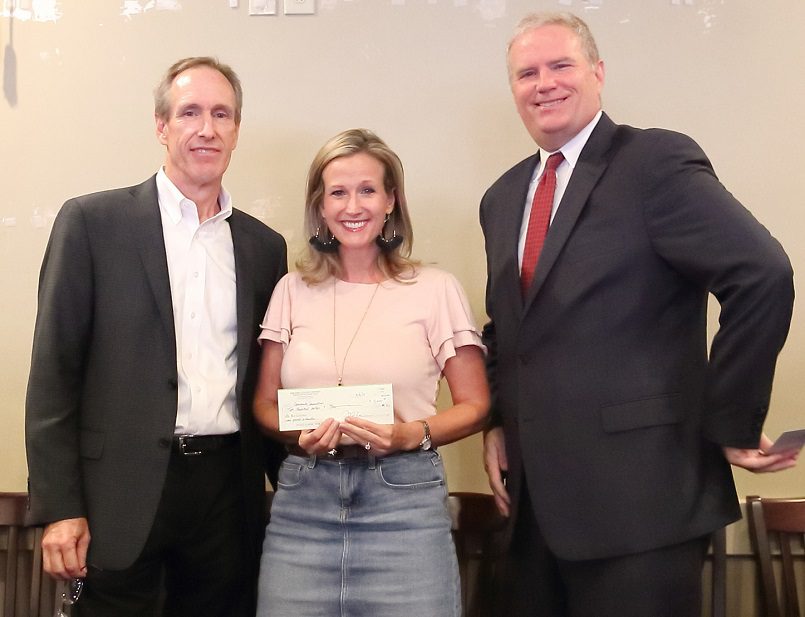 Checks totaling $22,500 – proceeds from the annual Toad Suck Daze Run – were recently presented by the Conway Kiwanis Club to local non-profit organizations.
Runners and walkers of all ages participated in the 36th Annual Toad Suck Daze 5K/10K and Tadpole Trot on May 6 at John McConnell Stadium at Conway High School.
Proceeds from the race benefited a variety of local non-profits – Compass Academy, Community Service Inc., Community Connections, UCA's Reynolds Main Stage, Help for Abuse Victims in Emergency Need (HAVEN) and the Boys and Girls Club of Faulkner County.
Baptist Health Heart Institute-Conway and Arkansas Cardiology were presenting sponsors again this year.
The Kiwanis Club has donated $458,000 over the years to local charities with race proceeds.
The Conway Kiwanis Club is the main organizer of the event, which is supported by the Conway Running Club and Conway Convention & Visitors Bureau.
The Toad Suck 10K was started by the Conway Kiwanis Club in 1982 and held in conjunction with the Toad Suck Daze Festival. In 1984, First National Bank of Conway (now Regions) began a race in memory of a fellow employee, Randy Baker, who died of cancer. The Randy Baker 8K was conducted for two years, with proceeds benefiting the American Cancer Society. In 1986, the Conway Kiwanis Club approached Regions Bank, and the two races were combined. The Toad Suck Daze Run continues to be held in memory of Randy Baker, with proceeds benefiting non-profit agencies in the Faulkner County community.
For more information, visit toadsuckrun.com.