30 Nov 2022

Prim wins ASUN recognition again

ATLANTA, Ga. – For the second-straight week, Sugar Bear Kierra Prim has been named the ASUN's Newcomer of the Week. The award comes after another dominant performance from the first-year player, who led Central Arkansas to a third-straight win on Saturday.Prim put together another incredible statline against Hendrix College, matching her season-high with 24 points, going 10-of-10 from the free throw line, while racking up a career-high 18 rebounds. More impressively, 14 of her boards were on the offensive glass, giving the Sugar Bears plenty of second opportunities.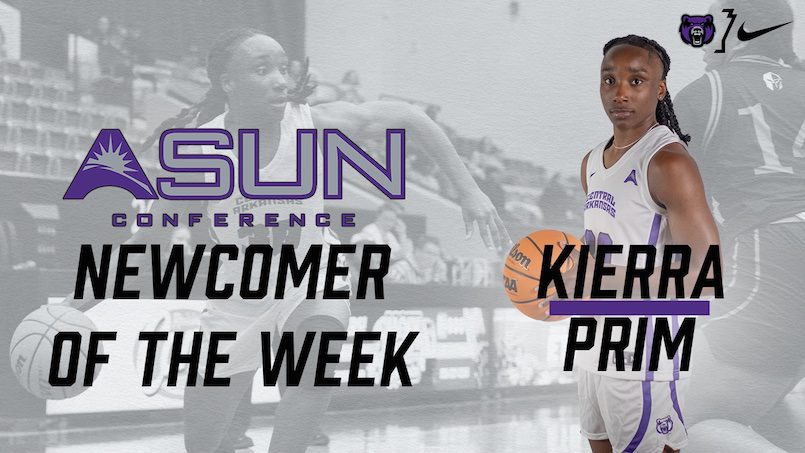 Her 18 rebounds were the most in a single game by a Sugar Bear since Jan. 2 of last season. Additionally, 14 offensive rebounds give her a season total of 36 through five games. Now averaging 7.2 offensive boards per game, Prim leads the entire country on the offensive glass, despite being listed at just 5-9.

The Overland Park, Kan., native is ninth in the ASUN in scoring and first in rebounding, averaging 14.0 points and 10.6 rebounds per game, shooting 61.5 percent from the field and 91.7 percent from the line. Her 10.6 rebounds per game are 19th in the nation, and only 3.2 of her rebounds are defensive, atypical of a top-20 rebounder.