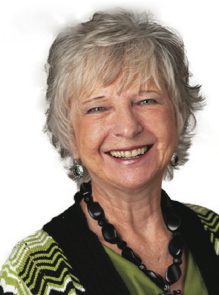 19 May 2016

Preparing for spiritual travel

Posted at 11:13 PM

in

Faith

by Marilyn Mathis

"He (Jesus) instructed them that they should take nothing for their journey, except a staff; no bread, no bag, no money in their belt; but to wear sandals."
Mark 6:8-9


Summer is a wonderful time to travel — to get away from home and responsibilities. It may be a trip to the city park for a picnic, to the lake for camping and fishing, to another state to visit family and friends or to an exotic place of sandy beaches and beautiful scenery.


Whether the trip is long or short, you need to plan and pack! What do you take with you? There are many choices to make, but comfortable shoes are a priority. No one wants blisters or sore, hurting feet on that special trip.


In Mark 6:7-13, Jesus sent His disciples on a journey. It wasn't a vacation, but a mission trip. They were sent out to share Jesus' message and mercy with others. He instructed them to take nothing for their journey, "but to wear sandals" (Mark 6:9).


Why did Jesus tell these men to wear sandals? What was significant about sandals? Sandals were for servants.


Noblemen of that day wore ornate shoes. Slaves went barefooted. Servants wore sandals. These sandals consisted of little more than a sole held to the foot by a strap, usually leather.


New Testament writers began their letters or books by introducing themselves with a common descriptive phrase, "bond-servant."


"James, a bond-servant of God and of the Lord Jesus Christ."
(James 1:1)


"Jude, a bond-servant of Jesus Christ."
(Jude 1)


"Simon Peter, a bond-servant and apostle of Jesus Christ."
(2 Peter 1:1)


"Paul, a bond-servant of Christ Jesus."
(Romans 1:1)


What does it mean to be identified as a bond-servant of Jesus?


According to Deuteronomy 15:12-18, if a Hebrew man or woman acquired debt he could not pay, he was sold to another who paid his debt and secured his service in payment. He was to serve for six years. In the seventh year, he was to be set free. If the servant has come to love his master and his family and has a good life in his home, he may choose to remain for life in his service.


At that time, the servant is taken by the master to the door of his house and his ear is pierced and pinned to the door with an awl. An awl is like an ice pick. Ouch!


What can we learn from the relationship of a bond-servant and his master?


Bond-servants have a personal relationship with their master. The master dealt with each servant individually, one-on-one. It wasn't a group process. Have you met Jesus, the Master? Do you have a personal relationship (not religion) with Him?


Bond-servants choose to serve their master. It is service based on love, not law! The servant spent six years in the master's house. In that time, he came to know and appreciate who the master was and what he had done for him. The master had freed him from his debt that he could not pay. He was grateful and his duty became a delight. He loved his master and his family. He "fared well" in his house. Has Christ freed you from your sin debt that you can never pay? Is He your Master? Do you spend time getting to know Him? Are you a bond servant by choice or command? Do you love the Master's family, fellow believers? Are you grateful?


Bond-servants are marked. Their ears are pierced! This marking was done in a public place (the front door of the house) for all to see and witness. It was a visual reminder that the servant loved his master and freely chose to belong to him for the remainder of his life. Do others SEE your love for Christ? Are you a visual reminder to others that Jesus Christ, the Master, is worthy to be served and praised?


"Give praise to our God, all you His bond-servants" (Revelation 19:5). Summer is coming! Put on those sandals and serve Him wherever your feet find to go.
---
A Conway resident, Marilyn Mathis is a wife, mother, Nana and teaching leader for First Wednesday Lunch Break. Readers can reach her at [email protected].