30 Nov

Praying Ninja Warrior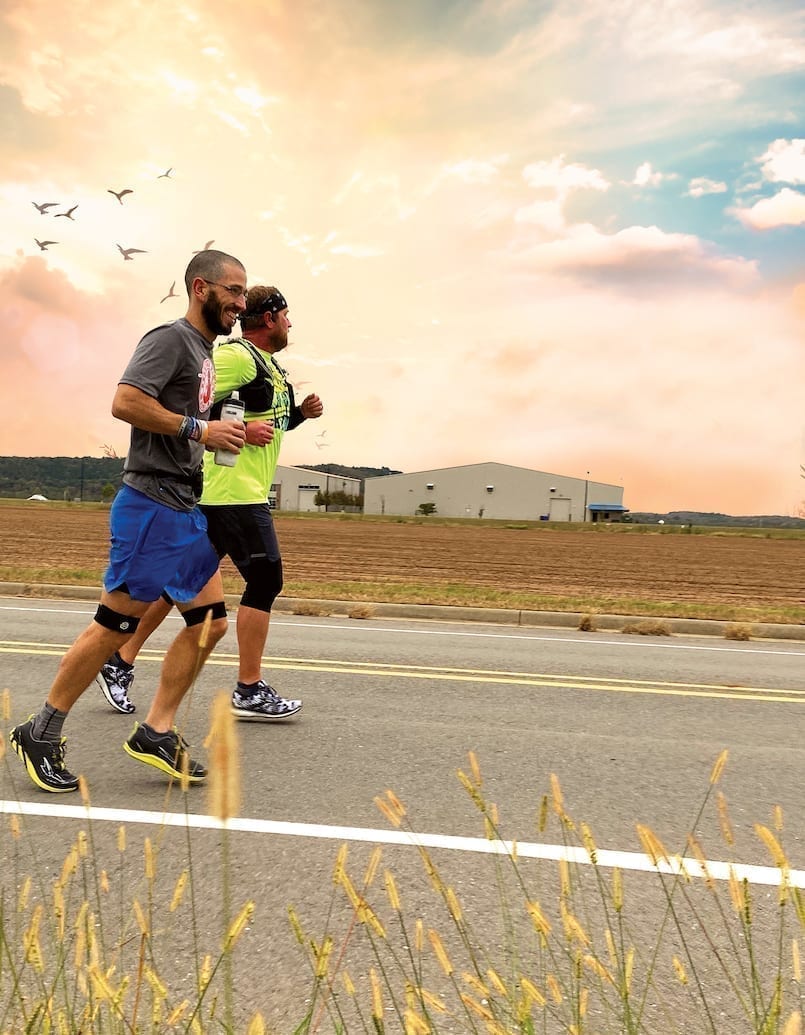 By Jeremy Higginbotham
Nick Apicella remembers it like it was yesterday – June 13, 2016. He wasn't feeling the inspiration he needed in his training for the Spartan Beast, a half marathon, 30-obstacle race engineered to push competitors to their limits. Nick found himself searching for something from God, asking for a higher purpose. At that moment, sitting in his car outside the gym, Nick opened Facebook and found the story of Stacy Ayers and her daughter Emily.
"Emily was 8-years-old, living with Congenital Neutropenia, a very rare blood disorder that compromises her immune system," Nick said. "Emily needed a bone marrow transplant. This condition all but guaranteed she would develop AML leukemia. I vowed at that moment to pray for Emily and run the Spartan in her name!"
Nick finished the Spartan that year and found a deeper passion to pray. He turned to Emily on what he should do next, and she suggested he participate in the national television competition, American Ninja Warrior. "I had no idea what it would take to get on the show, but I knew I needed a name," he said. "So, I prayed about it, and one day while running, it just came to me: Praying Ninja Warrior.
"I felt led to turn this calling and vision into a fully operational foundation with outreach, support, and love for children suffering from life-threatening illnesses."
Nick founded Praying Ninja Warrior in 2018. Others felt the calling to join this mission including, Rhonda Smiley and Curt Amenta. The group promised to use their gifts to help these families in need.
Nick also began the annual Praying Ninja Warrior 5K. Because of COVID-19, the event could not happen this year, so they held a virtual race. Nick also participated in the second annual Praying Ninja Warrior 24 Hours of Prayer and Running. Nick put his all into training for the event, running more than 2000 miles in 10 months!
In addition to running for 24 hours, there were 24 Prayer Warriors praying every hour.
"We wanted to connect deeply with many kids on the team as well as support all our Prayer Warriors," the athlete said. "Every mile was covered in prayer! It was amazing for so many to be in prayer for 24 hours!"
Nick describes his physical and emotional states as raw as he ran through the day. "I cried many times because of our deep prayers and the heartfelt testimonies of our families. Rhonda Smiley supported me at the church for the whole 24 hours. She called several times to lift me up in prayer."
When the 24 hours ended, Nick simply could not move his legs anymore. However, he knew the way he carries other's burdens through this journey, many people were carrying him to accomplish the run.
Nick encourages anyone who feels inspired to join his ministry by contacting him at [email protected] or by visiting prayingninjawarrior.com. "I want to speak directly and pray with them," he says. Nick will also continue to take part in many extreme races in the future on behalf of Praying Ninja Warrior and is ready for the 4th Annual 5K next September.
He continues to find his inspiration in a journey that began by praying for one little girl named Emily. Today, that journey has grown exponentially to around 420 children like Emily and their families. "We pray for them boldly every day! I love each kid like they are my own."