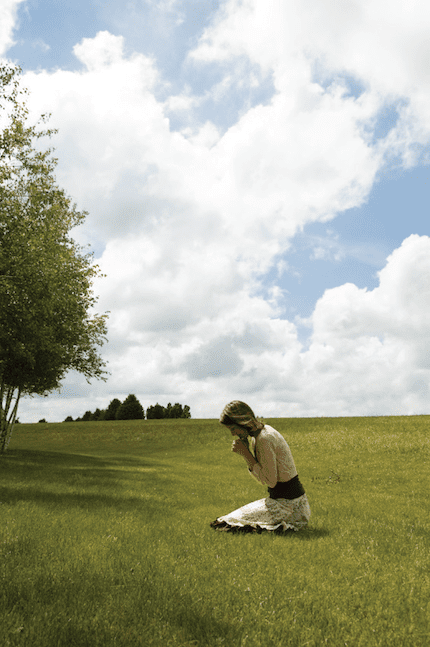 19 Aug 2014

Prayer travels any distance

Posted at 12:39 AM

in

Faith

by Marilyn Mathis

In New Testament times, travel was relatively simple. There were no cars, trucks, trains, planes, motorcycles, bicycles or other modern means of transportation. Ship travel was common for long distances. Various types of chariots and portable chairs were used by the wealthy and government officials. Horses were used primarily for military purposes. But for most people, the way to travel was on foot or donkey.

By far the greatest recorded traveler among early Christians, on land or sea, was Paul, the Apostle. He was the chief missionary of early Christianity. He made three very successful missionary journeys to preach Christ and to establish churches.


Paul traveled by ship and on foot, but he also traveled on his knees. He was a man of prayer, and He practiced what he preached!


In 1 Thessalonians 5:17, Paul taught that believers should "pray without ceasing," and that is what he did.


"God is my witness . . . that without ceasing I make mention of you always in my prayers" (Romans 1:9).


"I too . . . do not cease giving thanks for you, making mention of you in my prayers" (Ephesians 1:15-16).


"I thank my God in all my remembrance of you, always offering prayer with joy in my every prayer for you all" (Philippians 1:3-4).


"We have not ceased to pray for you" (Colossians 1:9).


Paul must have had a very, very long prayer list. What did he pray for these believers?


In Ephesians 3:14-19, Paul bowed his knees before the Father and prays for the believers at Ephesus:


that they would be strengthened with power by the Spirit in the inner man


that Christ may dwell in their hearts through faith


that they would be able to comprehend the love of Christ


that they would be filled with the fullness of God


In Philippians 1:9-11, Paul asks for the believers in Philippi:


that their love may abound more and more


that they may approve things that are excellent


that they may be sincere without offense


that they may be filled with the fruits of righteousness which comes through Jesus Christ


In Colossians 1:9-12, Paul prays for the believers at Colossae:


that they will be filled with the knowledge of God's will


that they might walk worthy of the Lord to please Him in all respects


that they will increase in the knowledge of God


that they will be strengthened with all power


that they will be thankful to the Father


Paul prayed to build up believers in their knowledge of God, their love for God and their faith in God.


Are you an intercessor like Paul? Do you have a prayer list? Are you faithful to pray for others? To help you in praying for others, rephrase some of Paul's prayers according to the needs of those on your prayer list and lift them up to the Father.


Ron Dunn wrote in "Don't Just Stand There, Pray Something" that "prayer means that I never have to say, 'There's nothing I can do.' I can always do something, something great, as great as Jesus (or Paul) did."


I can pray something! Let's be like Paul and travel on our knees!