16 May

Prairie home companions

Story and Photos by Judy Riley

"I wouldn't be able to manage these cows on several farms scattered across White County without the help of these dogs," said third-generation cattle farmer John Allen. "I mostly farm by myself and I depend on my dogs. I've trained both Ladd and Blake, male border collies, out of necessity. These dogs are incredibly smart and have a natural herding instinct."  Well-trained cattle dogs are valuable and difficult to find. Allen has sold dogs to other cattle farmers as far away as Kansas and Colorado.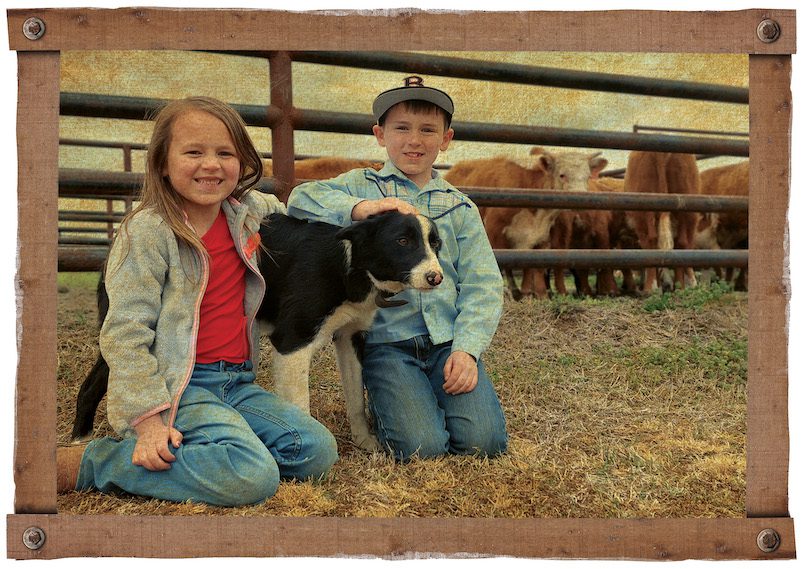 Allen raises Brahman and Hereford cattle and border collie dogs. He teaches his dogs, Ladd and Blake, to respond to his commands to either turn the herd, "away," or turn them counterclockwise, "come by." He is usually alone, sometimes with a portable pen, but always with his dogs. They gather the cows up, responding to his verbal commands, and bring them straight to him. When the herding is done, the dogs are thirsty, but don't get a drink until they are told. When it is time to go, Allen simply tells them to get on the truck, and up they go without a whimper or complaint.
Allen and his wife, Natalie, have two children, Jack, 8, and Josie, 6. Both love the dogs and the cattle. Jack is training his own dog, an 11-month-old female named Honey. Jack is certain that, with a little more training, Honey will be a great cattle dog too. When asked about his favorite thing to do, Jack responds, "worship the Lord." And that's how you'll find this wholesome family, loving the Lord, the land, the cows, and the dogs.