12 May

Pippen returns to UCA to host summer camp

Six-time NBA champion and two-time Olympic gold medalist Scottie Pippen will return to his alma mater, the University of Central Arkansas, next month to host a youth basketball camp at the Farris Center.

The 2021 Scottie Pippen Basketball Camp will be held June 14-17 on the same court where Pippen played from 1983-87 and earned first-team NAIA All-America honors. The camp will be open to athletes from second grade to 12th grade, with a maximum of 150 participants. Cost for the camp is $160 per camper for registration before June 1, and $180 per camper after June 1.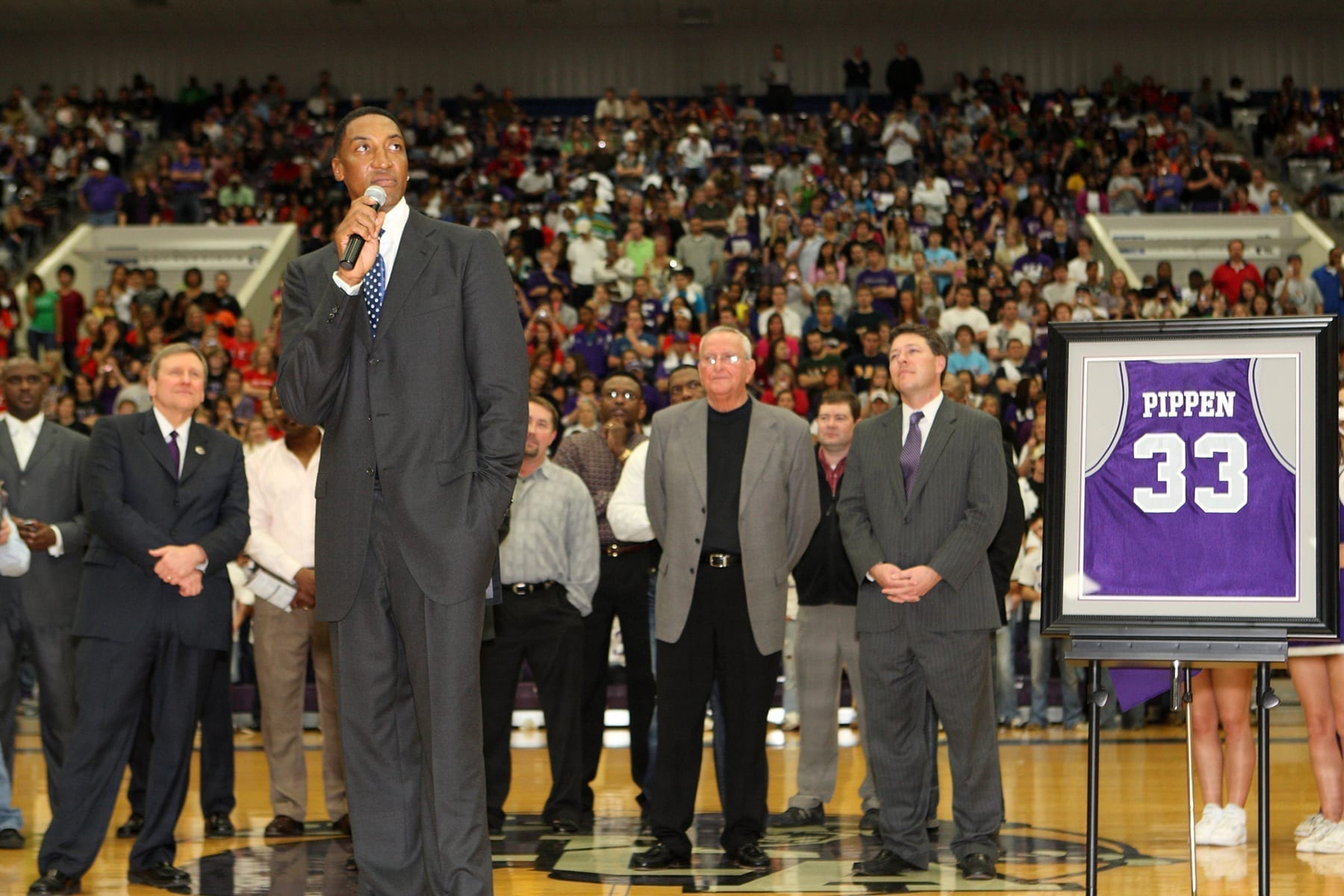 The camp will run from 8 a.m. to 3:30 p.m. daily and will help develop and improve basketball skills for girls and boys in Grades 2 through 12. The UCA men's basketball staff and players, along with several experienced coaches, will conduct drills to help the student-athletes improve all areas of their game. Competitions, games, and guest speakers will highlight the week.
"We're extremely excited about Scottie coming back to our campus this summer to host a camp at his alma mater," said head coach Anthony Boone. "He has meant so much to our school, and our athletic department, and certainly to our basketball program. And so much of what we do here at UCA is validated by the fact that Scottie attended school here, played basketball here and graduated from UCA.
"So for him to come home and host a camp on our campus is a tremendous honor. We're very thankful that he's chosen to do that."
Pippen, from Hamburg (Ashley County), was inducted into the UCA Sports Hall of Fame in 2015 and his UCA No. 33 jersey was retired in 2010. Pippen is also a two-time inductee of the Naismith Memorial Basketball Hall of Fame as a Chicago Bull and as a member of the Olympic "Dream Team," and is the only NBA player to have won an NBA title and an Olympic gold medal in the same year twice (1992, 1996). The Chicago Bulls, the organization that he helped win six NBA championships, retired his No. 33 jersey in 2005.   
For more camp information, go to ucambbsummercamps.com.