27 Sep 2023

Pinkney earns AMC Offensive Player of the Week

ST. LOUIS, Mo. – The American Midwest Conference announced their men's soccer athletes of the week today and a Central Baptist College Mustang earned Offensive Player of the Week. Daniel Pinkney was named Player of the Week today for the second time in his career.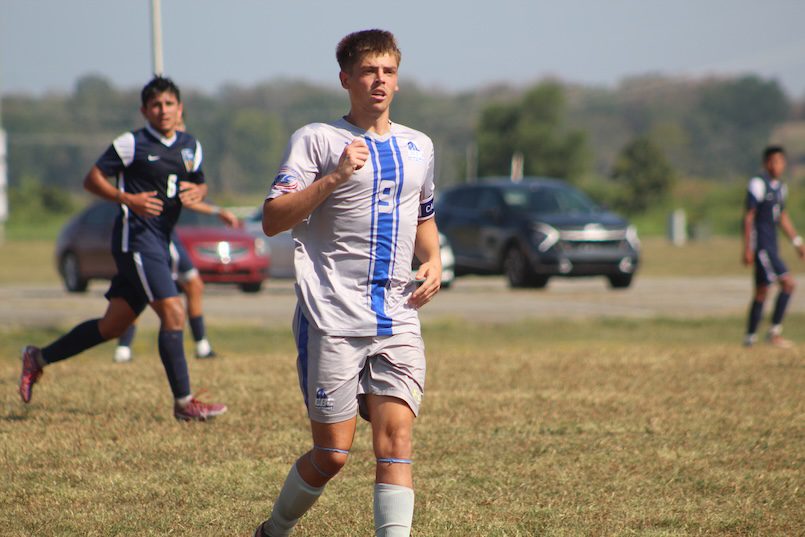 Pinkney, a senior from Liverpool, England, scored three goals and assisted on another goal in a 1-0-1 week for the Mustangs. He scored twice and had an assist in an 8-1 win over Baptist Bible this past Thursday before scoring the tying goal on a penalty kick in a 1-1 draw with Harris-Stowe this past Saturday. Congratulations to Daniel!
Pinkney and the men's soccer team are back at home this afternoon, Sept. 28, against Ecclesia with kickoff slated for 2 p.m.