16 Nov

Phillips seeks best solution for patients

Neurosurgeon Dr. Blake Phillips has an interesting way to explain his career path – his area of specialty chose him.

"I'd like to think that neurosurgery chose me," he said. "While at Rhodes College in Memphis, I met many of the PhDs that worked in the developmental neurobiology lab at St. Jude Cancer Research Center in my senior year. They introduced me to the science and I ended up working at St. Jude in the year following my graduation. This peaked my interest and I never turned back."

Although he was born in Ozark, Ala., just outside of Fort Rucker where his dad was stationed, Phillips claims Jonesboro as his home. After earning a biochemistry degree at Rhodes, he received his medical degree from the University of Arkansas for Medical Sciences and completed an internship in general surgery. 

His interest encompasses all types of brain and spine pathology.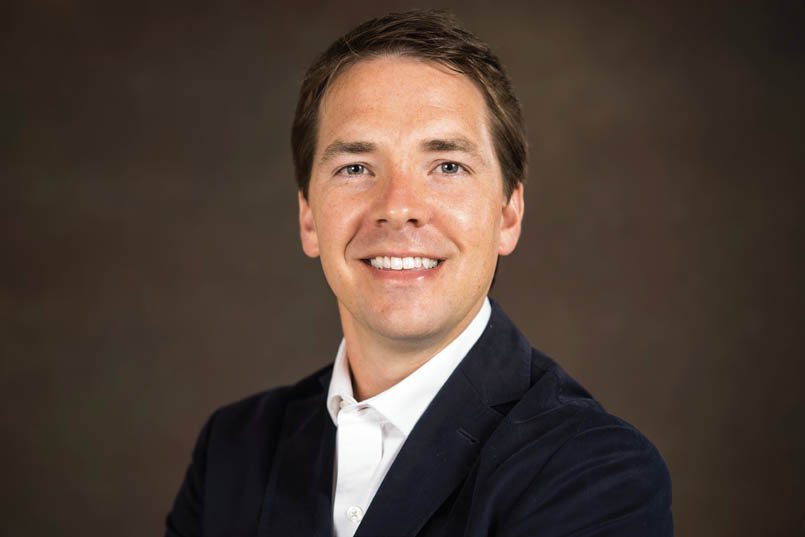 "I treat all sorts of neurosurgical diseases ranging from malignant brain tumors to degenerative spine disease. Much of my current time is spent treating degenerative spine deformities that cause pain and disability. It's my hope that through spine reconstruction, in even the most severe of cases, can lead to less discomfort and more enjoyment in life."
Phillips recognizes it can be intimidating when a patient seeks care from a neurosurgeon. "I hope that when patients leave my office they leave with a feeling that I am on this journey with them and that they leave with a better understanding of their pathology and our approach to helping them overcome it."
Phillips said he enjoys most seeing patients leave the hospital post-operatively with an improved outlook on life. "Making that impact is the reason that me and my team do what we do," he said. 
"I strive to find the absolute best solution for each of my patients. I am lucky to work at Baptist Health who, similarly minded, has the patient's best treatment in mind. Our goal is to first implement non-surgical techniques. 
"If surgical intervention is necessary, however, we have some of the most updated technology to help treat cranial and spine pathology including 3-dimensional technology, intra-operative navigation, utilizing minimally invasive techniques."
Phillips continues to be active in medical education with a number of recent peer reviewed publications, posters and conference speaking engagements. He is a member of the American Association of Neurological Surgeons (AANS), the American Medical Association and the Arkansas Medical Association and has recently been recognized in Who's Who for professionals.
Phillips sees patients at the Neurosurgery Arkansas clinic at 625 United Drive Suite 370B in Conway. It is located in the medical office building behind the new Baptist Hospital. For more information, call the clinic between 8 a.m. and 5 p.m. Monday through Friday at 501.224.0200.