15 Aug 2022

Pete Tanguay speaks at CEO Luncheon

CONWAY — Businessman Pete Tanguay spoke to several hundred attendees at the Conway Area Chamber of Commerce's CEO Luncheon held Aug. 1 at Central Baptist College.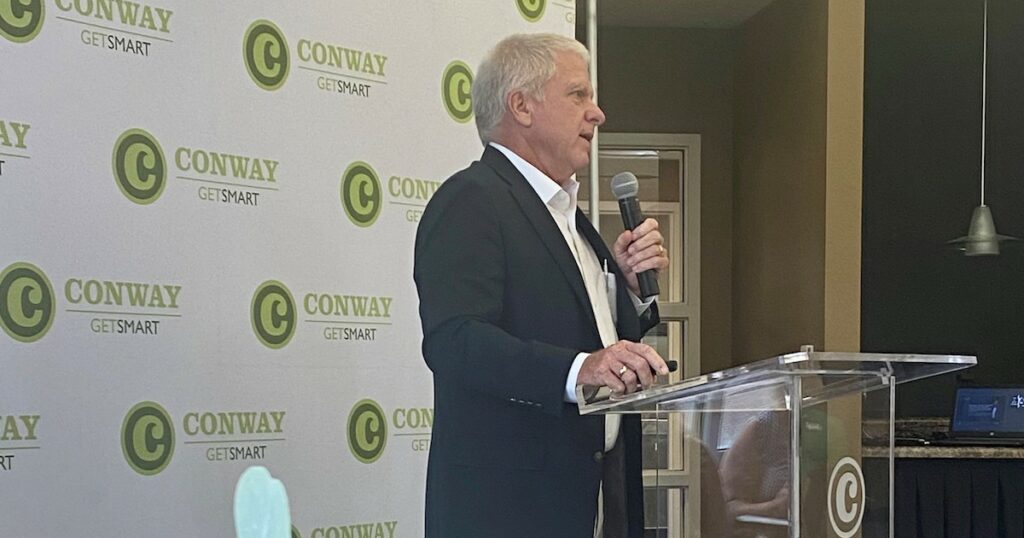 Tanguay is the owner of Rock Pond Pros. During his career, he has started five companies and sold three of them. He continues to be a part of the daily operations of the other two. He spoke to the group about developing a company name, the importance of reminding employees about the mission, and other valuable advice for leaders.
Tanguay and his wife, Lynn, live in Conway and volunteer with the Chamber, the Conway Downtown Partnership, the Children's Tumor Foundation, Women's Leadership Network (WLN) Academy, Arkansas Community Foundation, and the Conway Symphony Orchestra Board. Tanguay is the founder and co-tournament director of the WLN Central Arkansas Open Women's Pro Golf Tournament.