29 Nov 2022

Person of the Month: Mark Amox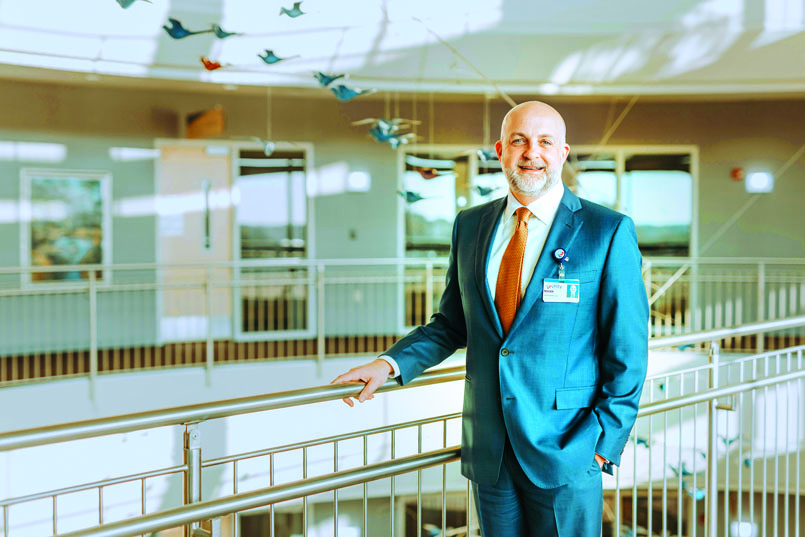 HOME TOWN:
Our family recently relocated from California back home to Arkansas and loves living in Searcy.
FAMILY: 
My incredible wife, Carrie, and I are blessed with our children Madeleine, 18, a college freshman; Luke, 8, our second-grader; and Anne Marie, 4, who is in pre-K.
EDUCATION:  
I received a Bachelor of Music from Henderson State University and then attended the University of Houston – Clear Lake, where I earned a Master of Healthcare Administration and a Master of Business Administration.
WORK: 
I recently joined Unity Health as President and Chief Executive Officer and have more than 20 years in the healthcare industry.
WHY DID YOU CHOOSE YOUR FIELD:  
Initially, I wanted to be a band director, but after gentle encouragement from my mother, who was a pediatric nurse, I found that healthcare was a better fit for my abilities and a career where I could find deep satisfaction through serving others.
PROFESSIONAL ACCOMPLISHMENTS YOU'RE MOST PROUD OF: 
I am so incredibly proud of the work we have done throughout the COVID-19 pandemic, showing up each day to unknown challenges to take care of our friends and neighbors.
COMMUNITY OR CHURCH ACTIVITIES:  
We are excited to be involved in the Searcy community and are just beginning our transition to a new church family here in Arkansas.
MOST CHERISHED POSSESSION: 
Time with my family exploring The Natural State.