Jun 25, 2018

Person of the Month: Jimmy Wiedower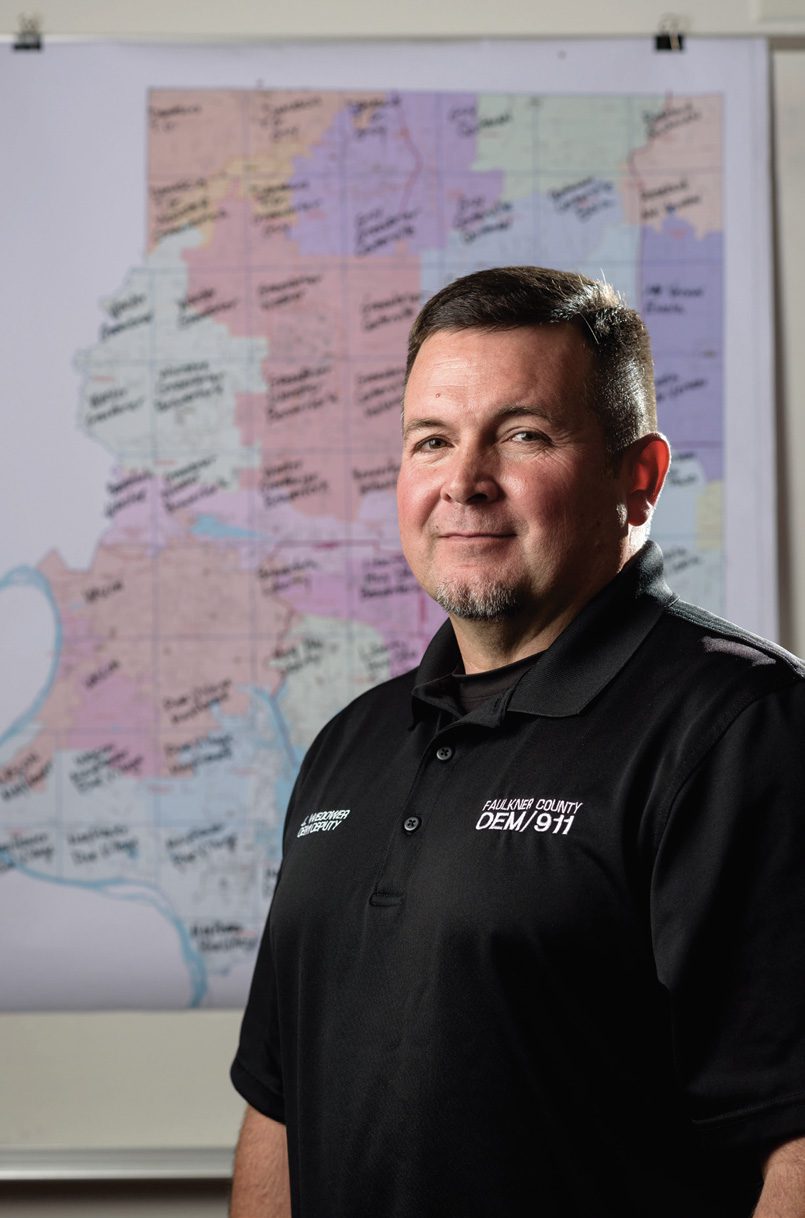 City: Morrilton.
Work: Chief deputy, Faulkner County Office of Emergency Management. 
Church activities: Member of Sacred Heart Catholic Church in Morrilton.
Family: Wife of 25 years, Lori Wiedower; daughter, Londyn Wiedower; and sons, Jake and Scott Wiedower.
Education: Associate of arts degree with a biology background and a bachelor of science degree in emergency management, Arkansas Tech University.
Last book you read: "Teammate" by David Ross.
Most enjoyed weekend activity: Being outdoors! Ballgames, fishing or hiking.
Favorite quote: "If you aren't early, you're late."
No. 1 vacation spot: My favorite place is Colorado. I love the mountains.
Favorite place in Arkansas: The River Valley, of course.
What do you love about living in the 501: The 501 has a lot to offer. Restaurants, entertainment, lakes and national parks — everything I need is close. 
More information: "The love of family and the admiration of friends is much more important than wealth and privilege." — Charles Kuralt