30 Sep

Person of the Month: Jennifer Boyett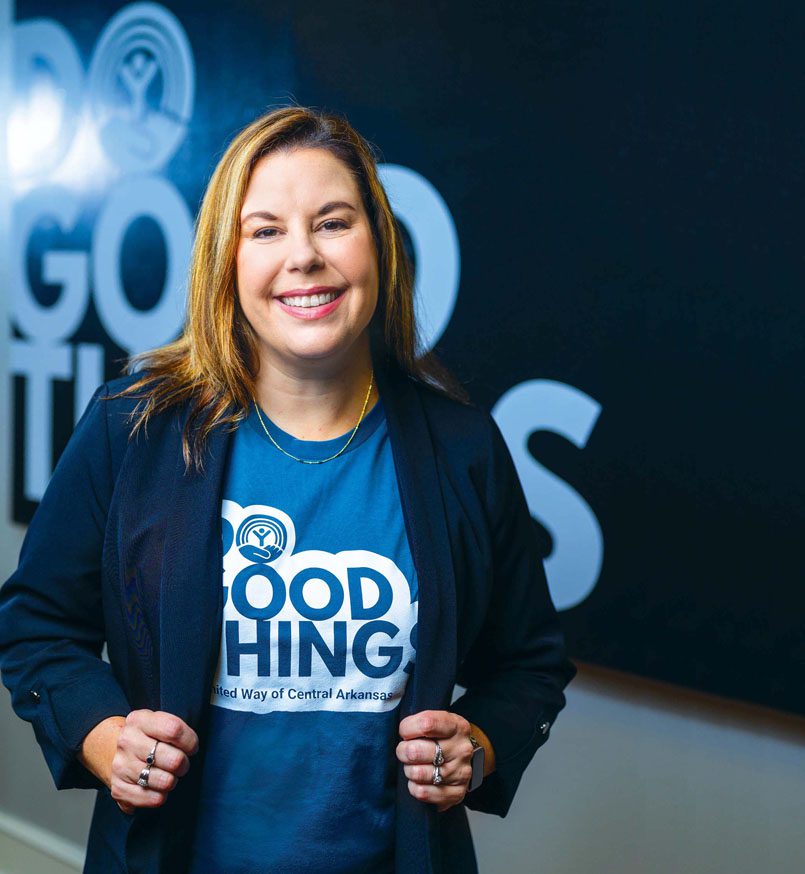 FAMILY: 
My husband, Corey, who works for the Arkansas Department of Transportation, and our son, Hunter, who is a fifth grader. We were all born and raised in the 501!
EDUCATION:
I'm a Conway High Wampus Cat (Class of 1997). After that, I earned a bachelor's degree in journalism from UCA in 2001, and a master's degree from UALR in 2005.
WORK:
Since early 2020, I've had the privilege of serving as executive director of the United Way of Central Arkansas (located in downtown Conway). I am blessed because, in this role, I get to work with a lot of nonprofits across four counties in the 501, community and business leaders who lend their support, and clients who are so grateful for the assistance of local nonprofits.
CHURCH ACTIVITIES:
I am a member of Grace United Methodist Church.
AWARDS AND HONORS:
I am a 2013 graduate of Faulkner County Leadership Institute and was the 2013 Conway Bicycling Advocate of the Year.
MOST CHERISHED POSSESSION:
When I was little, I loved my grandma's wedding ring. I even picked out a ring that resembles it for my wedding. I wasn't sure what happened to the ring after she passed in late 2018, but the next summer, my mom surprised me with it for my 40th birthday. My grandma had a huge influence on my life and on my faith. I'm grateful that I have this special piece by which to remember her.
MOST ENJOYED WEEKEND ACTIVITY:
When the weather is just right, you'll find me in my hammock with either my latest crochet project or reading a book I've borrowed from the Conway Public Library's online collection.
WHAT DO YOU LOVE ABOUT LIVING IN THE 501:
The people! I've never encountered more kind, generous people than the ones living in the 501. It makes me so proud to be among like-minded folks who care about their communities, their friends and their neighbors. Together, we are building a better tomorrow!
DO YOU HAVE ANYTHING EXCITING COMING UP?
I look forward to seeing lots of friends from the 501 on Thanksgiving morning. The United Way of Central Arkansas' 7th Annual Turkey Trot 5K will return on Nov. 25. It's our biggest fundraiser since before COVID-19, and it's a live race this year. All participants get a medal with a spinning turkey and a T-shirt. We even have a virtual option for those who can't join us in person. The best part is race proceeds help the UW and our nonprofit partners to keep doing good things in the community. All the race details can be found on our website: uwcark.org.