26 Apr

Person of the Month: George Friedrich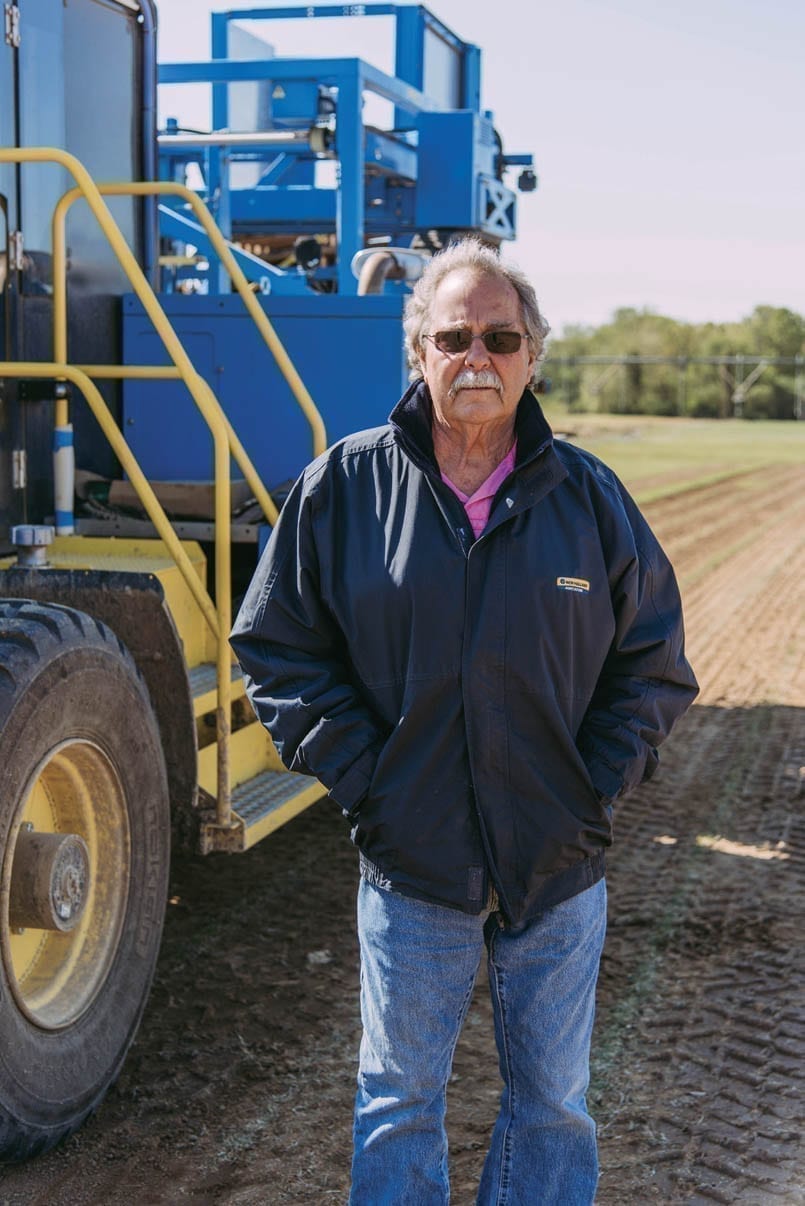 City: Outside Searcy, in the country
Work: Owner of Double Springs Grass Farms, Just Nuts for You, Super Sweet Strawberries, Blueberry Fields Forever, George Friedrich Farming and Hemtastic CBD Oil.
Why did you decide to go into your field: Fifty years ago, I was cutting some Bermuda sod for erosion control on my farm in Pulaski County. When people saw the pallets of sod on our truck, they wanted some, so I started growing sod commercially.
What do you enjoy most about your work: Keeping everyone moving in the direction that I have in my five-year plan. Over the years, I have developed great relationships with my customers, employees, bankers, advertisers, etc.
Church activities: I belong to New Life Church in Searcy.
Family: A daughter, Gretchen (46), and a son, Christian (40), and my two rottweilers.
Most cherished possession: My health, family, employees and my dogs. When we were working on golf courses pre-2008, I loved flying all over the South checking on them, so I guess airplanes. I own a King Air that I fly.
Most enjoyed weekend activity: When my grandkids were younger, I had a boat at Heber Springs. They have moved to Tuscaloosa, so I sold the boat. When I have time, I fly down to my home in Apalachicola, Fla.
Favorite place in Arkansas: Heber Springs at the lake.
What do you love about living in the 501: The 501 seems to be the focal point of Arkansas… the capital, UAMS, UALR, the river area, good restaurants, good golf courses, good people.