02 Aug 2022

Person of the Month: Ellis Arnold, Conway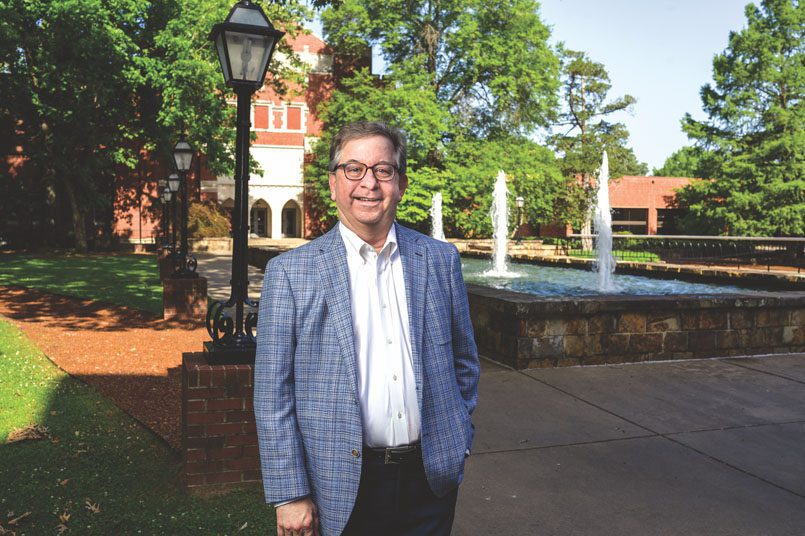 FAMILY:
My wife, Kim Speak Arnold, and I have two daughters: Laura Arnold Montgomery and Dr. Grace Arnold.
Education:
I am a Hendrix College graduate and received a juris doctorate from the University of Arkansas at Little Rock William H. Bowen School of Law.
Work:
I was elected president of Hendrix College in November 2019. After practicing law in Little Rock from 1982 to 1990, I served as vice president for Development and College Relations at Hendrix until 1996, when I was named president of Lambuth University in Jackson, Tenn. I later served as president and head of school of Pulaski Academy in Little Rock from 2004 until 2008, when I returned to Hendrix as senior executive vice president, dean of advancement, and general counsel and served the college as acting president on two occasions.
Professional accomplishments:
More than individual honors, I am most proud of what our campus community has accomplished collectively, capitalizing on opportunities and confronting challenges with confidence and determination, emerging stronger and strategically positioned for the next decade. We have received a record number of applications for admission for two consecutive years and the largest growth in new student enrollment in seven years. We have experienced record endowment growth and fundraising success, including an historic $150 million campaign that will be completed later this year and the renovation of two historic student residence halls, Martin and Veasey Halls. This is great progress for the college, and I look forward to continuing this momentum and finishing strong as I approach retirement in June 2023.
Community activities:
During my career, I have served on numerous community boards focused on higher education, as well as business, community, and economic development and the arts.
Church activities:
I am a lifelong United Methodist, and my wife and I are members of First United Methodist Church of Conway.
Most cherished possession:
I really don't have any prized possessions. The most important things in my life are my family and the hundreds of relationships I have developed through church and work in Conway, Little Rock, Jackson, Tenn., and throughout the country.
What do you plan to do in retirement:
I look forward to spending more time with my family and engaging in numerous hobbies and interests.