01 May

Person of the Month: Diane LaFollette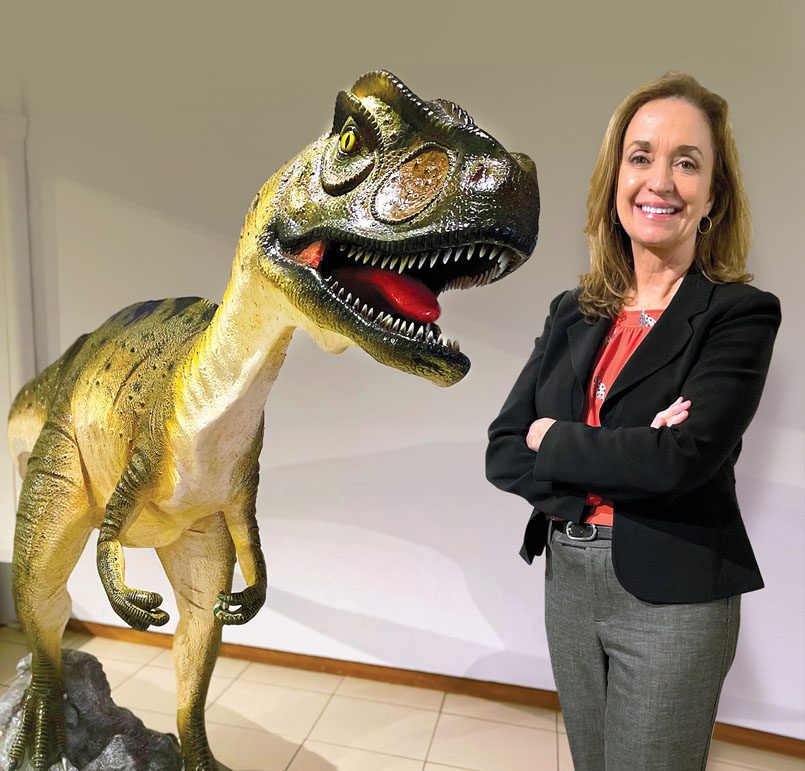 FAMILY: 
I have three grown sons who live in Dallas, Austin, and Kansas City, and a 1-year-old granddaughter, Zoe, in Austin.
Education:
Bachelor of Science in secondary education, certified in Biology and General Science from the University of Missouri; Master of Public Administration from the University of Arkansas at Little Rock. Member of Pi Alpha Alpha, International Honor Society for Public Affairs and Administration.
Professional accomplishments:
I began working in the science museum field in 1997, when I was hired as an educator for a soon-to-be renovated Museum of Discovery in Little Rock. During my 16 years there, I first led the Education Department, then became the founding director of the Arkansas Discovery Network, which was a consortium of seven museums and learning centers located across the state that shared exhibits and programs supporting STEM education. I was fortunate to raise over $14 million over 10 years to support that effort. My career at that museum culminated with the $9.8 million renovation in 2012 funded by the Donald W. Reynolds Foundation.
After moving to the Mid-America Science Museum in Hot Springs in 2013, I oversaw final fundraising for a $7.3 million renovation. This museum has a wonderful legacy of innovative hands-on experiences. We were very mindful of that during the renovation and reopened in 2015 to record-breaking crowds.
We are all very proud of the National Medal for Community Service from the Institute of Museum and Library Services the museum was awarded in 2016 at a reception in the White House in Washington, D.C. Only 10 museums receive this award each year for outstanding community service. Mid-America Science Museum is the only museum in Arkansas to receive this honor.
Why did you choose your field:
I was pursuing a degree in medical technology. When I was taking science classes, I had so many "a-ha" moments when I was learning about nature and the world around me that I became passionate about the learning process itself. I realized what I really wanted to do was to get other people as excited about science as I was, so I became a teacher. I was raised with the philosophy that we should all participate in making this world a better place in whatever way we feel is our path to do so … for me it was inspiring people to follow their dreams. After teaching for a while and raising a family, I took a part-time job teaching at the Museum of Discovery in Little Rock. Learning in museums is personal, is very meaningful and encourages lifelong learning. Working at a science museum is a perfect match to my passion.
Community activities:
Board of Directors, CHI St. Vincent Hot Springs and LifeNet EMS; past president and current board member of Fifty for the Future; board member of Greater Hot Springs Chamber of Commerce and Ouachita Mountain Regional Science and Engineering Fair; member of Hot Springs National Park Rotary, Student Guest Committee Chair; volunteer for Women's Leadership Council and am a Sunday school teacher at First United Methodist Church.
Most cherished possession:
I have four paintings that my father made as a Christmas gift for my grandmother in the late 1940s. My parents were newlyweds and didn't have money to spend on gifts, so he cut four "canvases" from shirt boxes and painted a different desert flower on each canvas. I had them framed and they hang on my living room wall. My father has passed away, so they are especially precious to me.