Feb 18, 2019

Person of the Month: Craig Duncan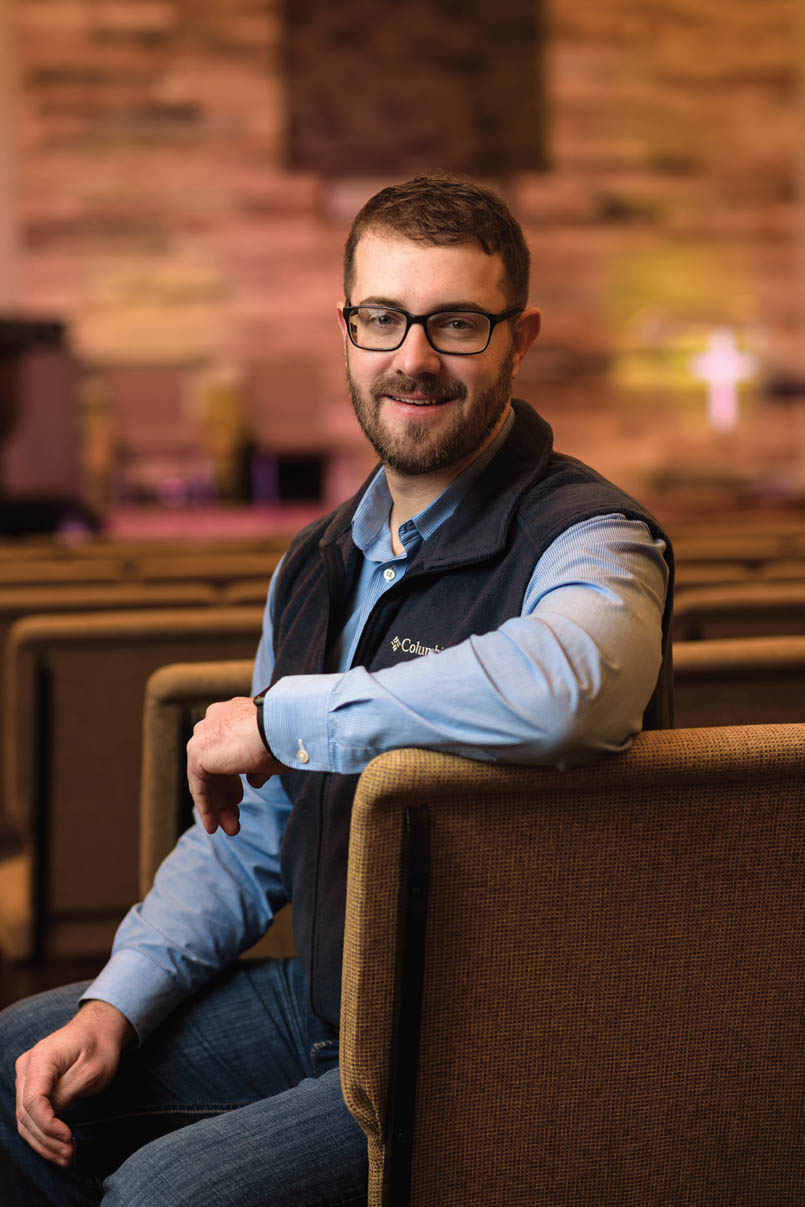 City: I have lived in Morrilton for almost 13 years, after growing up in Jonesboro.
Work: Senior pastor at Lonoke Baptist Church in Morrilton for nearly nine years; previously served as associate pastor at Lonoke Baptist for four years.
Why a ministry career: God called me into His ministry when I was ?. He has given me a desire to preach His Word, disciple His people and love His world. I often question how God could call me into this endeavor or use me in this position but I just rely on His grace. I try to remain firm in the calling that He has placed on my life.
Community activities: I have served on the Morrilton Parks and Recreation Commission for several years. I am the board chairman for the Morrilton Area Chamber of Commerce. I was blessed to serve on a committee that helped see a recent millage pass that has helped make improvements and growth for South Conway County Schools. These endeavors are out of my wheelhouse in terms of ministry but I believe they are opportunities for God's light to shine in different areas.
Family: I have been married to my beautiful bride for more than 14 years. We have a 12-year-old son named Aiden, a seventh-grader at Morrilton Junior High. We have a 10-year-old daughter named Cailey, a fourth-grader  at Morrilton Intermediate. Finally, we have the boss named Carter, who will be 3 in May.
Education: Attended Valley View schools from K-12. After a year at ASU-Jonesboro planning for a speech/communications degree, I attended Missionary Baptist Seminary in Little Rock, where I earned my bachelor's, master's and doctorate in Biblical Language.
Most cherished possession: My most cherished possession is my family. I guess we have a lot of "stuff," but my family is what brings me the most joy in life. I can live without everything else but they are my rock, entertainment and everything else that I cherish.
Most enjoyed weekend activity: Having kids the age they are, most weekends are spent taking them from different practices and events. My most enjoyable weekend event is when there isn't an event.
What do you love about living in the 501: We moved to Morrilton 13 years ago. We immediately fell in love with it. There is a great combination of nature, beauty and solitude along with the connection to restaurants, people and outings. The people in Morrilton are hometown people who still care about community but also long to see growth.