Dec 24, 2018

Person of the Month: Chuck Townsend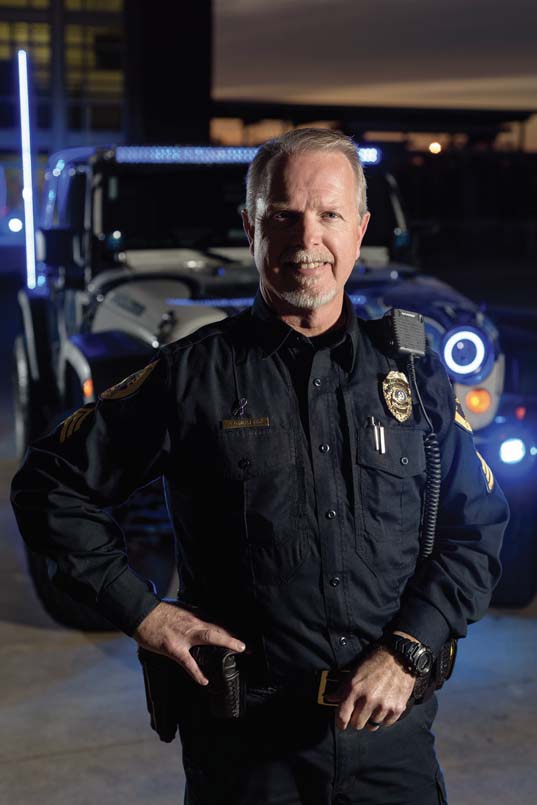 City: Conway.
Work: Conway Police Department. Twenty-two years in law enforcement, five as a detective and 12 as a school resource officer for the Conway School District.
Church activities: I attend Antioch Baptist Church, where I am very involved and serve in various roles. 
Family: My wife is Mandi Townsend, a school nurse at Marguerite Vann Elementary. We have four children, Haven, Madilyn, AnnaBeth and Lawson. Haven is married to Bradyn Burchett (they are both new up and coming teachers). Haven has also given us a wonderful grandson named Caleb. Madilyn and AnnaBeth are students at Central Baptist College. Lawson is a junior at Conway High School.
Education: Bachelor's degree in elementary education from the University of Texas at Tyler. I was a teacher for five years in Mayflower where I taught fifth grade. 
Most cherished possession: My motorcycle.
Most enjoyed weekend activity: I absolutely love riding my motorcycle. There is nothing (for me) that is more soothing and relaxing than to ride through the beautiful country roads that Arkansas has to offer. 
No. 1 vacation spot: I don't know that I've yet to find my number one vacation spot. I've traveled a large part of our United States by motorcycle and I am always taken aback by the varying beautiful sites. To me, the exploration of some place new makes each spot a new No. 1 spot. But, to be perfectly honest, living in Arkansas has spoiled me. There aren't many sites more beautiful than what we have to enjoy right here in our beautiful state. 
Favorite place in Arkansas: My favorite place in Arkansas would be the Arkansas Grand Canyon. I would dare say that many Arkansans don't even know we have our own version of the Grand Canyon. 
What do you love about living in the 501: I love being centrally located within our state. Being in the 501 allows us so many opportunities for meeting so many wonderful people. Besides riding my motorcycle, I also enjoy kayaking. Living in the 501 allows us to be so close to so many great outdoor activity locations. I've come to know so many great people through my church and my involvement as an SRO for the Conway School District.