29 Oct 2020

Person of the Month: Anna Speck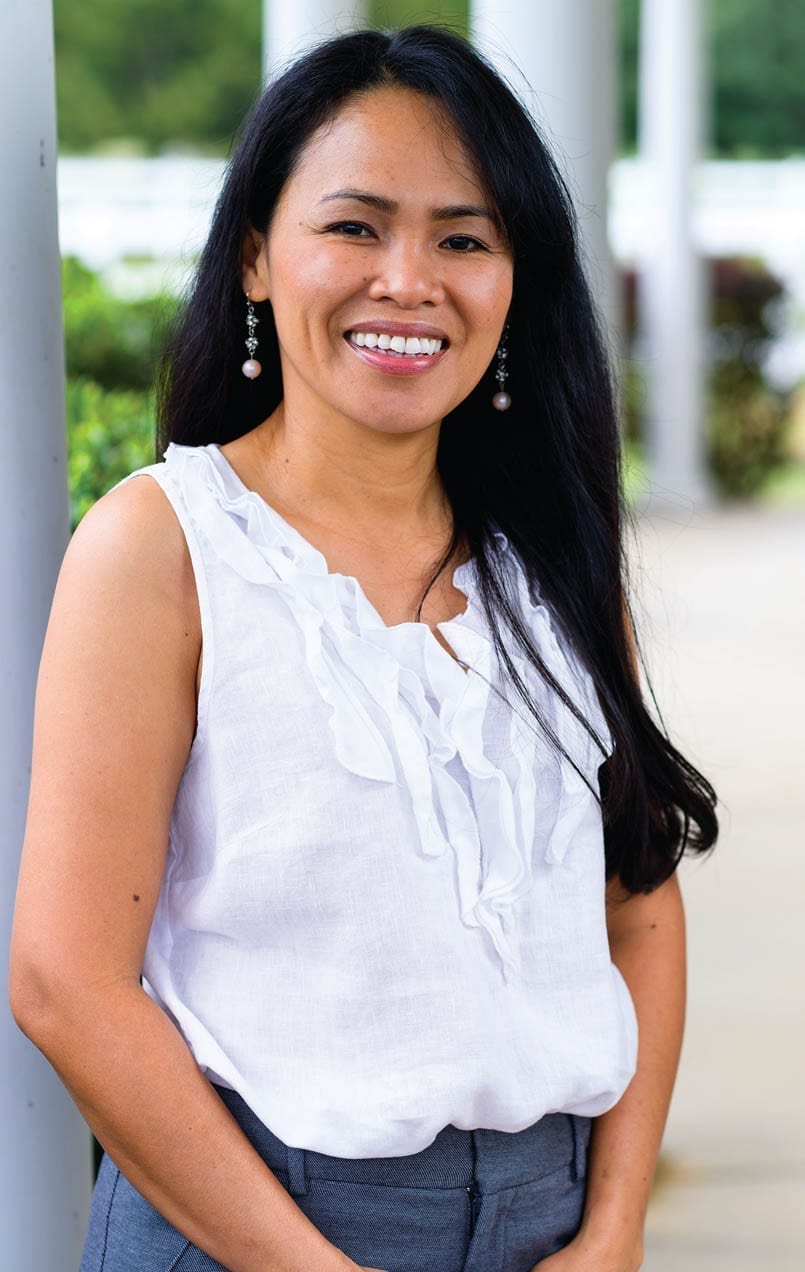 City: Prior to moving to Conway in 2008 when I married, I lived in General Santos City, a city in the southern Philippines.
Education: 1998 graduate of Notre Dame of Tacurong College with a bachelor's degree in secondary education/history; Bachelor of Science degree in nursing, University of Central Arkansas, 2015.
Work: A registered nurse at Central Arkansas Veterans Healthcare System, Little Rock, in the MICU/COVID Unit.
Future goals: Earn a master's degree in nursing and be a part of educating future RNs. I'd also like to become a Master Gardener.
Awards: 100 Great Nurses of Arkansas, which honors nurses for their concern for humanity, contributions to the profession and mentoring of others, (2020); Daisy (Diseases Attacking the Immune System) Award, which recognizes excellence, expertise and compassionate care, 2019; and Sigma Theta Tau International Honor Society of Nursing, one of the most prestigious organizations, which recognizes superior achievements in nursing, 2015.
Community activities: Active member and supporter of the Arkansas Medical Mission.
Church activities: We have a home group that meets every Sunday night at our home. It is a group of believers who encourage and pray for one another, and worship together.
Family: I am number six of 12 children. I have a sister who lives in Arkansas and another in Canada. I came from a very poor family. My father died when I was 16, leaving behind my mother who had no job, and whose youngest was just 3 years old. By God's grace, my family persevered. I give credit to my mother, who was a great motivator. Older siblings sacrificed and helped with the younger ones, and the pattern continued until we all had a college education.
I am married to Ken Speck, owner of the Vacuum Cleaner Hospital in Conway. His family has welcomed me with open arms and made me feel so loved.
Most cherished possession: My faith in God, my husband, family and friends, and good health.
Most enjoyed weekend activity: I love gardening and enjoy raising chickens.
What do you love about living in the 501: I love the four seasons. I remember the first time I saw snow. I was so excited. I also love the hills and the lakes. I enjoy fishing and hunting. There are so many things I love in the 501.