Jan 25, 2019

Person of the Month: Amanda Horton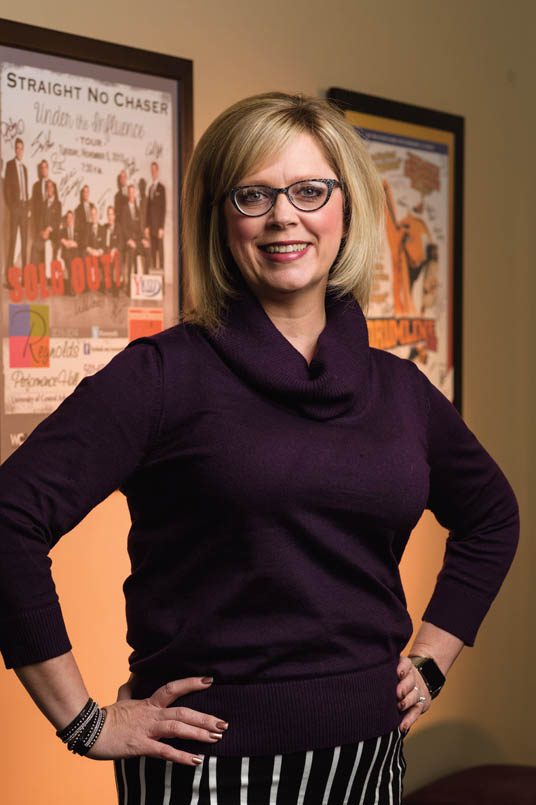 City: Greenbrier.
Work: Director, Reynolds Performance Hall at the University of Central Arkansas.
Why a career in the arts: Art has the power to inspire, beautify, promote and create connections within a community. As an arts presenter, I love bringing, introducing and sharing the arts with central Arkansas. 
Community activities: Conway Kiwanis Club, president-elect; Conway Alliance for the Arts, board member; Conway Artsfest, stage chair; and Dazzle Daze Promotions Committee.
Church activities: First United Methodist Church- Greenbrier, member, long range planning committee and staff parish relations committee. 
Family: Spouse, Randy; daughter, Emla (17); son, John William (14); step-son, Jake (23); Ginger the Yorkie (9); Sammy the cat (7); and Neville the Maltipoo (2). 
Education: Bachelor of science degree with emphasis in speech communication, University of Central Arkansas; and master of arts degree in interpersonal and organizational communication, University of Arkansas at Little Rock.
Favorite book: "Good to Great" by James Collins. I was an adjunct instructor for many years at John Brown University, Little Rock campus, and this was a staple in the leadership class I taught.
Most cherished possession: Our family passports. I love to travel and explore different cultures and countries. In the last year, we have visited Cuba, Mexico, Canada, England and France. I try to save my money and vacation time for travel. I truly believe these adventures are expanding our hearts and minds.
Most enjoyed weekend activity: Theatre, of course! My daughter is very involved in community theatre, and if she is not in a show then we are going to see friends in shows. I love the energy, passion and devotion that it takes to put on a community theatre production. This community is extremely arts rich so there is always some type of production to see. Just in Conway we have Reynolds Performance Hall, Arkansas Shakespeare Theatre, Conway Symphony Orchestra, Red Curtain Theatre and The Lantern.
What do you love about living in the 501: I love how supportive this area is of performing arts. In 2015, I started the Main Stage EdUCAtion Series at Reynolds as a way to provide access to performing arts to schoolchildren across Central Arkansas. All shows are designed to ignite children's imagination, enhance their learning experience and reinforce educational curriculum. They are performed by national and international touring, professional artists. The shows are scheduled during the school day to accommodate student field trips. For many of these students, this is their first experience with a live theatre production. The first year we served 5,000 students and the program has continued to grow with 10,000 students and more than 40 schools attending performances last year.