19 Aug

PERRYVILLE: Mustangs 'competitive' in shuffled 4-3A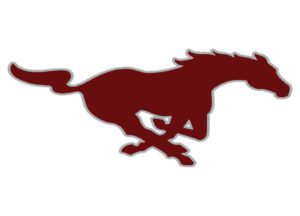 Conference: 4-3A
Coach: Chris Norton
'17 Record: 7-4
The Perryville Mustangs put together their second-straight playoff season last fall, and with starters back at 14 positions, new head coach Chris Norton (moved from Rose Bud) is set up for success this fall.
Landon Walker threw for 560 yards and rushed for 563 at quarterback last fall, but the injured senior isn't expected to play this year. Junior Hayden Gottsponer works to take over the job. Junior Hunter Tindall rushed for 645 yards and eight touchdowns as a sophomore, averaging 10.4 yards per carry. Tindall also caught six passes for 166 yards. Junior James Patrick also rotates in the backfield and put up 556 rushing yards and six touchdowns in 2017. Senior Clint Williams and junior Reid Standridge lead the receivers. Seniors Jesse Boshears and Jacob Novoa and juniors C.J. Blair and Ethan Marsh return on the offensive line with starting experience.
"I expect us to continue to grow offensively throughout the year," Coach Chris Norton said. "What we are moving to is quite different from the flexbone system the program has used the past five or six years. We will work to be very multiple offensively, creating gaps and space the defense must defend."
Marsh racked up 44 tackles last fall at end, alongside Blair, Boshears and junior Seth Robison. Standridge recorded 50 tackles and Patrick put up 42 tackles at linebacker in 2017. Gottsponer is another returning 'backer. Tindall (44 tackles) and junior Cole Griffin return in the secondary.
"Defensively, we will continue to invest in a system that has worked here in Perryville," Horton said. "Coach Paul Gottsponer, our defensive coordinator; Coach Jason Wilson and Coach Troy Denn have done a great job developing a competitive mentality on that side of the football. I believe our defense can keep us competitive early in the year as our offense comes along.
"Our young men have an outstanding work ethic and are physically strong. We must continue to work to become faster going forward and need to continue working to develop depth, especially on the line of scrimmage. We expect to put another very competitive football team on the field."
5 Players to Watch: 
Hunter Tindall (Jr. RB/DB)
Jesse Boshears (Sr. OL/DL)
Reid Standridge (Jr. WR/LB)
Cole Griffin (Jr. RB/DB)
Ethan Marsh (Jr. OL/DL)
1 Must-see Game:
"Bigelow, 'Battle of the County.' Big week for both programs. I expect it to be another very competitive game." — Norton
2018 Schedule:
Aug. 24 at Paris
Aug. 31 at Bigelow
Sept. 7 Hector
Sept. 21 Jessieville
Sept. 28 at Atkins
Oct. 5 Baptist Prep
Oct. 12 at Two Rivers
Oct. 19 Glen Rose
Oct. 26 at Mayflower
Nov. 1 Danville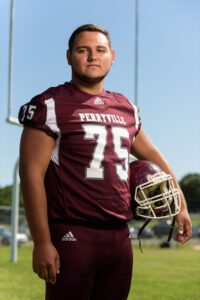 501 Football Team '18
Jesse Boshears
Classification: Sr.
Position: OL/DL
On the field: Jesse keeps his head in all situations. He is a tremendous leader on the field for us, plus he plays very physically.
Off the field: Jesse has a great personality and is courteous and friendly to all people. He is a hard worker in the classroom as well.