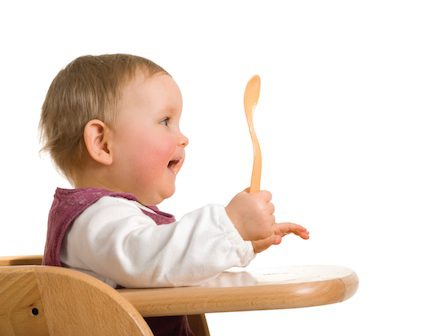 16 Dec

Perry County: Keith Carter

by Bob Reising


He received no offer. In the spring of 1995, Nolan Richardson, head basketball coach at the University of Arkansas, indicated there was no room in his nationally powerful program for Keith Carter, the talented Perryville High School hoop star.


Keith was disappointed but not discouraged. He quickly accepted a grant in a quality SEC basketball program that was a bitter rival of the UofA, the University of Mississippi. That offer came via Russ Pennell, then an assistant coach at Ole Miss, now the head coach at the University of Central Arkansas. Pennell appreciated Keith's desire to wreak havoc upon the Hogs, and every other opponent the Oxford institution encountered on the hardwood.

And he did.


In his eight meetings with the Razorbacks during the following four seasons, Keith led Ole Miss to five wins, and in one of them, in 1999, he contributed a career high 33 points. More important, in two seasons he led the Rebels to SEC Western Division Championships, and in three, to at least 20 victories as well as appearances in the NCAA National Tournament.


His final season saw him score 642 points and 77 3-point field goals, achievements that earned him a place on the All-SEC first team, another on the Associated Press's All-American Honorable Mention Team and a nomination for the 1999 Naismith Player of the Year Award. No one was happier with the popular Keith's accolades than his teammate of three seasons, West Helena native Aaron Boone, currently serving as Pennell's assistant at UCA.


Nor was Boone or any other Ole Miss teammate surprised by the success that followed during Keith's nine-year professional basketball career overseas. Like his wife, Jill, another Ole Miss graduate, Keith especially enjoyed his six seasons in Italy, where, he kiddingly admits, he was able to play basketball until age 31, "without getting a real job."


In 2008, however, the pair yielded to their desire to return to Mississippi with their two Italian-born children, Drew, born in 2004, and Callie, two years later. After a brief period with Barnes-Pettey Financial Advisors in Clarksdale while assisting the Ole Miss Radio Network, Keith accepted a position in donor relations for the School of Business with the UM Foundation. In September 2009, he finally felt he was home again when he rejoined athletics at his alma mater as a major gifts officer. Extraordinary success followed, and hence in June 2012, he assumed the role of executive director of the Ole Miss Athletics Foundation, a post also carrying the title of associate athletics director for development, later elevated to senior associate athletics director.


Even greater success was to follow. Nor did it escape the attention of his colleagues across America. In 2016, the National Association of Athletic Development Directors honored him with its prestigious National Fundraiser of the Year Award. His administrative superior, Ross Bjork, Ole Miss's director of athletics, helped to explain why Keith was such a worthy recipient: "Keith has led, without question, the most fruitful and most impactful years the Ole Miss Athletics Department has ever experienced." Among the gifts flowing to the Department during those years were the three largest in the history of the university's athletics, including an anonymous $3.7 million, the most sizable ever by a single donor.


During those same years, too, Keith completed his master's degree at Ole Miss, earned recognition as a Chick-fil-A SEC Basketball Legend, and — most important of all — became the ultra-proud father of a third child, a second boy, Hayes, now 4.


Today, Keith delights in his love for his family, the comfort of his city and the joy of his job. His every conversation reveals an infectious respect and enthusiasm for all three. At some unidentifiable time in the future, however, he aspires to leaving Oxford for an athletic directorship at an institution of higher education seeking a committed family man and professional capable of providing dynamic, effective leadership.


Yet, regardless of where his talents may take him, a city without a stoplight will always occupy a special place in his heart and head. "I love the fact that I grew up in Perryville . . . I wouldn't trade a minute of my 18 years there," he gratefully proclaims. Perryville, Perry County and 501 are all no less grateful that his athletic excellence was born and nurtured on their soil.