20 Dec

Perry County: Bill Crowder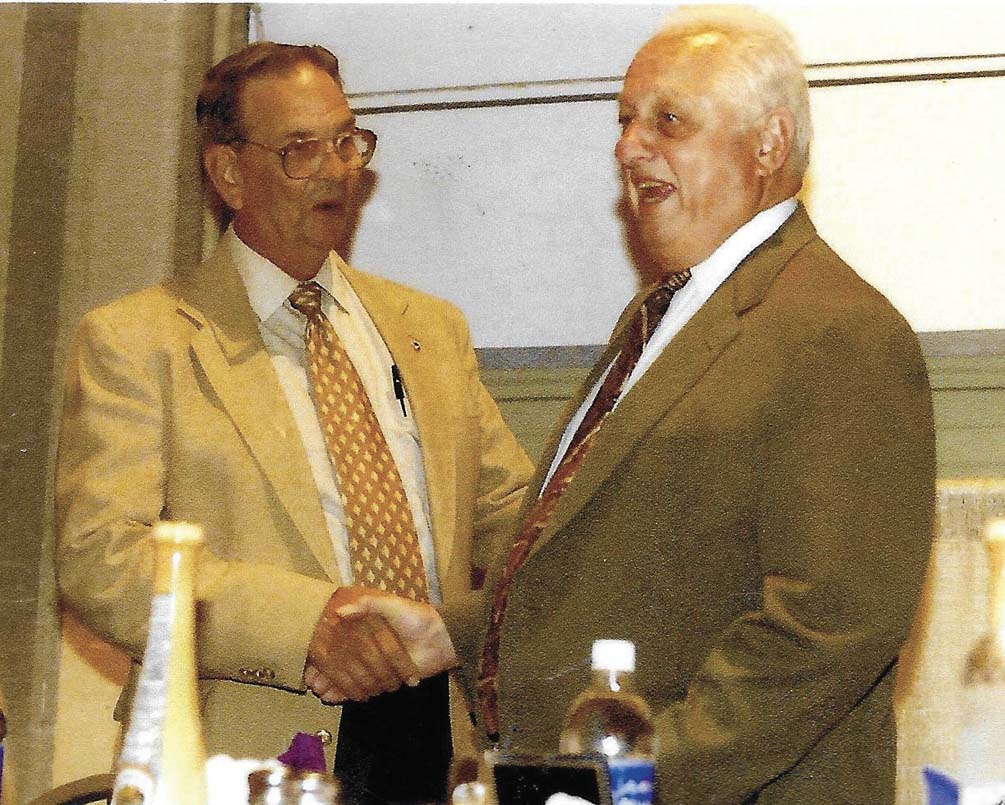 by Dr. Robert Reising
Bill Crowder's spectacular coaching record should mislead no one. Off the diamond, away from the coaching box and the dugout, his accomplishments are at least as sparkling. Few coaches of any sport, at any level, can rival his empathy for and generosity to humankind. Truly a man who has lived life on his own terms, he can never be labeled monomaniacal or self-absorbed. 
Born on Feb. 4, 1933, a son of a Perry County resident who was soon to be elected county sheriff, Bill hardly knew splendor as a youngster. His home lacked indoor plumbing, electricity and running water, and its only light for completing his schoolwork was provided by a coal-oil lamp. That home, however, was rich in assets he thought more valuable: "a very loving environment…discipline, work and the love of my parents."
Following graduation from Perryville High School in 1951, he completed a degree in physical education, history and English at the College of the Ozarks in Clarksville while a member of the school's varsity squads in basketball and baseball. He was such a knowledgeable student of the latter that he was named an assistant coach of baseball at the College after his sophomore year, and hence in 1956, well experienced in handling adolescents, he earned an appointment at Ozark High School as head coach of football, basketball and baseball as well as athletic director. 
His 1959 move to a coaching position at Springdale High School proved life-changing, not simply career altering. While there he met "a true lover of sports," Jean Wines, whom he married two years later, and Shelby Breedlove, then head baseball and basketball coach at Fayetteville High School and, soon thereafter, athletic director at Fort Smith Junior College. In 1965, Breedlove found his College without a coach for men's basketball and baseball, and he immediately appointed Bill. Thus began the latter's 33-year relationship with the school that would transition into Westark Junior College in 1966, into Westark Community College in 1972, and into the University of Arkansas at Fort Smith in 2001. Because he oversaw the basketball program for just three years, Bill was able to give undivided coaching attention to baseball for three uninterrupted decades.
And quality attention he provided! His teams triumphed in more than 64 percent of the 1,562 games he coached, an amazing 1,003 wins. That victory total identified him as one of the top 5 all-time most successful baseball coaches in the history of the National Junior College Athletic Association (NJCAA). That total, too, he recorded while refusing to accept shabby academic performances from his players: grades below C automatically required study hall attendance.
Bill can claim other impressive statistics, too. More than 500 players he coached went on to play in four-year programs, and more than 30 signed professional baseball contracts. Three played in the major leagues, including Van Buren County native Jeff McKnight. 
Yet the coaching achievement he probably prizes most cannot be quantified: in 1966 he integrated Westark's baseball and basketball programs. 
Nor did his coaching feats escape the attention of his colleagues, who, in 2001, provided him with his profession's highest honor: induction into the NJCAA Hall of Fame. But accolades have never been foremost in Bill's mind. To him, as the title of his autobiographical booklet proclaims, SUCCESS IS MORE THAN WINS. He has always been (and will always remain) an ultra-zealous member of Sertoma, one of the oldest service clubs in the nation. Bill delights in aiding the needy, especially the hearing impaired, in and near Fort Smith. He has served that club in virtually every capacity, including president, and although he is too modest to make the point, his daughter Kristi notes he has won virtually every award Sertoma offers.
He has been especially effective in raising funds for Sertoma projects, large and small, and many a Fort Smithian has morphed from reluctant giver to cheerful giver because of Bill's winning words. Chuck Faucett, a prominent Fort Smith businessman whose late father was a multi-decade Sertoman with Bill, had but one word to describe Bill's money-raising capabilities: "Wonderful!"
Despite his decades of success elsewhere, however, Bill has only pleasant memories of Perry County. Recently, when queried about his first 18 years, he was quick to respond, "I have only a lot of good memories of my life prior to 1951." 
Perry County and the 501 are proud that his roots lie in their soil.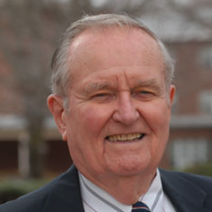 Latest posts by Bob Reising
(see all)