27 Oct 2013

Perfectly pumpkin

by Don Bingham


According to tradition, 1621 was the first Thanksgiving Feast between the pilgrims and the Wampanoag at Plymouth Colony.


It was reported that the menu included turkey, waterfowl, venison, fish, lobster, clams, berries, fruit, pumpkin and squash. That sounds amazing, and not far from many of our Thanksgiving feasts today.

Many have adapted the fare to meet tastes, traditions and availability of product but have maintained the ambience, color, variety and flavors of all-time favorite traditional Thanksgiving dishes.


Doubtless, sage is the herb of choice for dressing (or stuffing, as some prefer). My wife holds our family trophy for best "dressing-maker." We have already had our discussion on the menu we will do for Thanksgiving Day, and it will include as many time-honored, family-tested and best-loved recipes as possible.


Planning is key. Emotional connection to the side dishes is to be considered, and all energies should be channeled towards "gratitude" for the family and feast, as the true spirit of Thanksgiving is the driving force for the wonderful, day-long celebration.
For the novice cook, there are numerous "hot line" options, especially from Butterball Turkey. There's also the cherished "call mom or dad" in our case, and the assistance through the maze of offerings is abounding in plentitude!


Listed here are several of our favorite pumpkin recipes to consider as options for your Thanksgiving menu! We'd love to hear some of yours, but mostly, how grateful we are for the manifold blessings of life, family and friends.


It will be our joy to practice the message from Psalm 105: "O give thanks to the Lord, call upon His name; make known His deeds among the peoples!"


May all of our Thanksgiving holidays be filled with fresh awareness of our blessings — "pressed down and running over."


Pumpkin Bars
2 cups sugar
4 eggs
1 cup oil
1 15-ounce can pumpkin
2 cups flour
2 teaspoons baking soda
2 teaspoons cinnamon
1/2 teaspoon salt


Mix all ingredients and pour into a 9-by-13 pan. Bake at 350 degrees for 35-40 minutes and cool completely.


Icing:
1/2 cup butter
8 ounces cream cheese
1 box powdered sugar
2 teaspoons vanilla


Mix all ingredients together and beat until smooth. Ice the cooled cake. Cut into bars and refrigerate.


Pumpkin Elegance


Carve out a lid, leaving stem intact. Using pie or sugar pumpkin, clean out pulp and seeds. Leaving pumpkin meat on side; fill cavity of pumpkin with the following of your choice: nuts, raisins, cinnamon, nutmeg, honey, butter, brown sugar, chopped apples and Grand Marnier. The amounts are determined by the size of the pumpkin; however pie pumpkins are usually smaller in size. Wrap the lid of pumpkin with foil, lifting and twisting around stem to make handle. Wrap entire pumpkin in heavy-duty foil wrap to top of pumpkin. Place pumpkin on baking sheet; bake at 325 degrees for approximately 2 1/2 to 3 hours. Stir occasionally to incorporate side of pumpkin in filling mixture. Be careful not to puncture sides of pumpkin, so as not to create a hole for leakage. The pumpkin can be used as the serving dish, a terrine, perhaps with cookies lined around the pumpkin. Use some of your own creativity. Enjoy!


Pumpkin Nut Bread
Mix:
3 1/2 cups all-purpose flour
3 cups granulated sugar
2 teaspoons soda
1 teaspoon cinnamon
1 1/2 teaspoon salt
Add:
2 cups pumpkin (small can)
4 eggs
1 cup vegetable oil
1 cup pecans


Preheat oven to 350 degrees. Mix ingredients until smooth. Turn into three greased loaf pans. Bake for 45-60 minutes. Glaze: 1 cup powdered sugar and 2 tablespoons milk.


Pumpkin Muffins
3 cups sugar
1 cup oil
3 eggs
1 16-ounce can pumpkin
3 cups all-purpose flour
1/2 teaspoon baking powder
1/2 teaspoon baking soda
1 teaspoon salt
1 teaspoon nutmeg
1 teaspoon ground cloves
1 cup chopped nuts


Combine first four ingredients in large bowl. Sift together next six ingredients in separate bowl and gradually add to muffin mixture. Add nuts. Mix with mixer until blended. Pour into muffin tins and bake at 350 degrees for 15 minutes.


Mushroom, Pumpkin Seed and Lettuce Salad
Pumpkins were a crucial staple of the South during the Depression and are still a popular vegetable. In this recipe, dried pumpkin seeds add just the right touch to a simple salad.
Dressing:
2 tablespoons Dijon mustard
2/3 cup wine vinegar
2 cups peanut oil
Salt
Freshly ground black pepper
Salad:
2 pounds mushrooms, sliced
1 head red leaf lettuce
1 bunch spinach, or Bibb or Boston lettuce
1/4 pound dried pumpkin seeds, pine nuts or dried sunflower seeds


In a bowl, mix together the mustard and vinegar and slowly add the oil. Season with salt and pepper to taste. Marinate the mushrooms in the dressing until ready to serve. Wash the lettuce and spinach (if using), dry thoroughly and break into leaves, discarding the spinach stems. Arrange in a bowl and top with the mushrooms, seeds and dressing.


Pumpkin Pie
2 cups cooked or canned pumpkin
1 cup whipping cream
2 eggs
1/2 cup dark brown sugar, firmly packed
4 tablespoons light corn syrup
1 1/2 teaspoons ground cinnamon
1 teaspoon ground ginger
1/4 teaspoon ground cloves
1/2 teaspoon salt
Crust:
1 1/2 cups flour
1/2 teaspoon salt
6 tablespoons cold butter, cut in pieces
3 tablespoons cold shortening, cut in pieces
3-4 tablespoons ice w
ater


For the crust, sift the flour and salt into a bowl. Cut in the butter and shortening with a pastry blender until the mixture resembles coarse crumbs. Stir in just enough water to bind. Gather into a ball, wrap in wax paper and refrigerate for 20 minutes. Roll out the dough 1/8-inch thick. Transfer to a 9-inch pie pan. Trim off the overhang. Roll out the trimmings and cut out leaf shapes. Moisten the edges with a brush dipped in water. Arrange the dough leaves around the edge. Refrigerate for 20 minutes. Preheat the oven to 400 degrees. Prick the bottom with a fork and line with crumpled wax paper. Fill with pie weights and bake for 12 minutes. Remove paper and weights and bake until golden, 6-8 minutes more. Reduce the heat to 375 degrees. Beat together the pumpkin, cream, eggs, sugar, corn syrup, spices and salt. Pour into the shell and bake until set, about 40 minutes. Serves 8.


Pumpkin Spice Bread
2 packages active dry yeast
1 cup lukewarm water
2 teaspoons ground cinnamon
1 teaspoon ground ginger
1 teaspoon ground allspice
1/4 teaspoon ground cloves
1 teaspoon salt
1/2 cup instant nonfat dry milk
1 cup cooked or canned pumpkin
1 1/4 cups sugar
1/2 cup (1 stick) butter, melted
5 1/2 cups flour
1/2 cup pecans, finely chopped


In the bowl of an electric mixer, combine the yeast and water, stir and leave for 15 minutes to dissolve. In another bowl, mix the spices together and set aside. To the yeast, add the salt, milk, pumpkin, 1/2 cup of the sugar, 3 tablespoons butter, 2 teaspoons of the spice mixture and 2 cups of the flour. With the dough hook, mix on low speed until blended. Gradually add the remaining flour and mix on medium speed until a rough dough is formed. Alternatively, mix by hand. Transfer to a floured surface and knead until smooth. Place in a bowl, cover and leave to rise in a warm place until doubled, 1 to 1 1/2 hours. Punch down and knead briefly. Divide the dough into thirds. Roll each third into an 18-inch long rope. Cut each rope into 18 equal pieces; then roll into balls. Grease a 10-inch tube pan. Stir the remaining sugar into the remaining spice mixture. Roll the balls in the remaining melted butter, then in the sugar and spice mixture. Place 18 balls in the pan and sprinkle with half the pecans. Add the remaining balls, staggering the rows and sprinkle with the remaining pecans. Cover with a plastic bag and leave to rise in a warm place until almost doubled, about 45 minutes. Preheat the oven to 350 degrees. Bake for 55 minutes. Cool in the pan for 20 minutes, then unmold. Serve warm. Makes 1 loaf.


Pumpkin Bread
4 eggs
3 cups sugar
3/4 cup Wesson oil
1 16-ounce can Libby's pumpkin
3 1/3 cups all-purpose flour
2 teaspoons soda
1 1/2 teaspoons salt
1 1/2 teaspoons baking powder
1 1/2 teaspoons cinnamon
1 1/2 teaspoons nutmeg
2/3 cup water
1 cup raisins
1 cup nuts


Mix first four ingredients. Combine flour, soda, salt, baking powder, cinnamon and nutmeg, then gradually add, along with water, to pumpkin mixture. Add nuts and raisins. Grease and flour three coffee cans and divide batter between them. Bake at 350 degrees for one hour or until done. Cool in cans and store in refrigerator.


Pumpkin Pecan Pie
Crust:
3/4 cup (1 1/2 sticks) butter or margarine
2 cups all-purpose flour
6-7 tablespoons cold water
Pecan Layer:
3 tablespoons butter or margarine
1/2 cup granulated sugar
1 cup dark corn syrup
1 teaspoon vanilla
3 large eggs
2 cups pecan halves
Pumpkin layer:
4 large eggs, separated
1/2 cup granulated sugar
1 16-ounce can pumpkin or 2 cups fresh pumpkin puree, well drained
1 cup light cream
2 teaspoons pumpkin-pie spice (see note below)
1/2 teaspoon salt
Whipped cream for garnish


Crust: In large bowl with pastry blender or two knives used scissor fashion, cut butter or margarine into flour until mixture resembles coarse crumbs. Sprinkle cold water, a tablespoon at a time, mixing lightly with a fork after each addition, until pastry just holds together. Divide dough in half; shape each into a flat ball. Wrap each and refrigerate 1 hour or longer. On lightly floured surface with floured rolling pin, roll pastry into a 12-inch circle. Line a 9-inch pie plate with pastry; fold overhang under; form a high-fluted edge. Repeat with other half of dough. Refrigerate crusts while preparing pecan layer. Preheat oven to 350 degrees. Prepare pecan layer: In 1-quart saucepan over low heat, melt butter or margarine. Remove from heat. Stir in sugar, corn syrup and vanilla until blended. Beat in eggs. Arrange pecan halves in single layer in bottom of pie crusts in a circular pattern. Pour sugar mixture over pecans, being careful not to disturb them. Bake the pies 30 minutes. Meanwhile, prepare pumpkin layer: In small bowl with mixer at high speed, beat egg whites until soft peaks form. Gradually beat in suuntil stiff, glossy peaks form. In a large bowl with same beaters and mixer at low speed, beat together egg yolks, pumpkin, light cream, pumpkin-pie spice and salt until blended. With rubber spatula, gently fold beaten egg whites into pumpkin mixture. Remove pies from oven. Carefully spoon most of the pumpkin mixture evenly over pecan layer. Return pies to oven and spoon in remaining pumpkin mixture. Bake pies 30 to 40 minutes longer or until knife inserted 1 inch from edge comes out clean. Cool pies completely on wire racks. Refrigerate until serving time. Pipe whipped cream on top to garnish just before serving, if you wish. NOTE: In place of the pumpkin-pie spice, use 1 teaspoon ground cinnamon, 1/2 teaspoon ground ginger, 1/4 teaspoon ground nutmeg and 1/4 teaspoon ground cloves.
---
Recognized throughout the state as an accomplished chef, Don Bingham has authored cookbooks, presented television programs and previously served as the executive chef at the Governor's Mansion. He is now the director of special events at the University of Central Arkansas.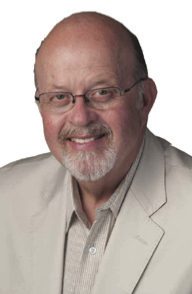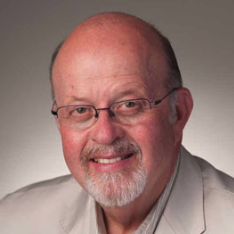 Latest posts by Don Bingham
(see all)