23 Feb 2020

Perfecting the art of barbecue

For centuries the American palate has been delighted with the various types and methods of smoking meat and barbecue. Dennis Forte of The Hog Pen in Conway has spent the last 21 years perfecting the art of smoking ribs and frying fish, but not without the help of nine special ladies. Some of them have been cooking alongside Dennis at 1265 Sutton St. for all 21 years of the barbecue and catfish business!

Dennis will arrive around 3 a.m. to start the process for firing up the smoker. "We are passionate about one thing, and we do that one thing well," he said. "We are not a fast food establishment. You cannot cook barbecue fast."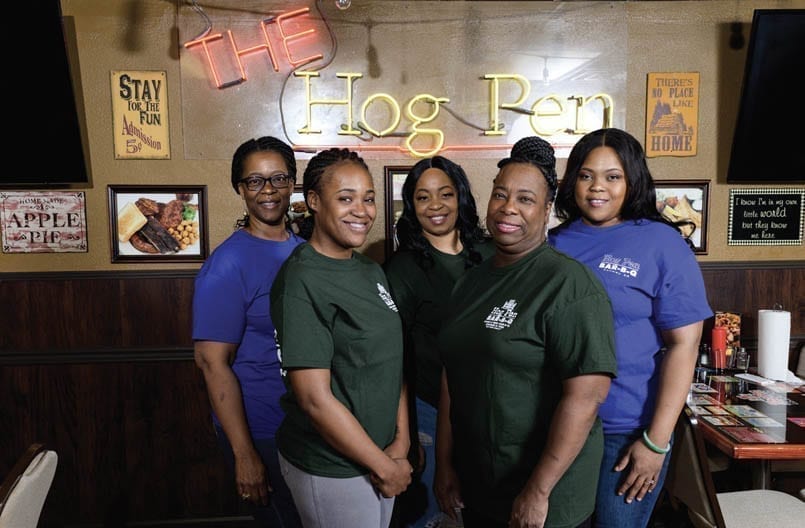 The product Hog Pen uses is always fresh. The catfish is delivered weekly from an Amish family whose relationship with the restaurant began 21 years ago. The same family has delivered the wood for smoking the meat for 20 years. The one word that you would use to define Dennis and his staff would be "consistent." You can always count on Hog Pen for being the same quality, the same excellent wonderful taste and the same welcomingly friendly atmosphere.
The Hog Pen is open on Thursday, Friday and Saturday for lunch and dinner, as well as carry-outs and catering – they do it all!
When asked about the success of The Hog Pen for 21 years besides its consistency, Dennis said, "I only hire women!" These women include Chante Forte, Jennifer Forte, Diane Smith, Mavis Forte, Theda Jeffers, Whitney Ross, Simone Forte, Mashonna Smith and Jemiah Surratt. Dennis explains, 'The ladies will tell you what, how, when, and they know what it takes for the business." He added that women know what women want, such as cleanliness in an eating establishment.
Dennis and Mavis (his wife of 36 years) have the desire to minister to people – talk to people – and their passion is reflected in their family of three girls and two boys, most of whom work at the restaurant.
Though Dennis does the meat preparation, the ladies do the slaw, fishmeal, barbecue sauce and desserts, primarily the fresh and beautiful cakes prepared onsite daily. "If you want something done right, put a woman in charge," Dennis said.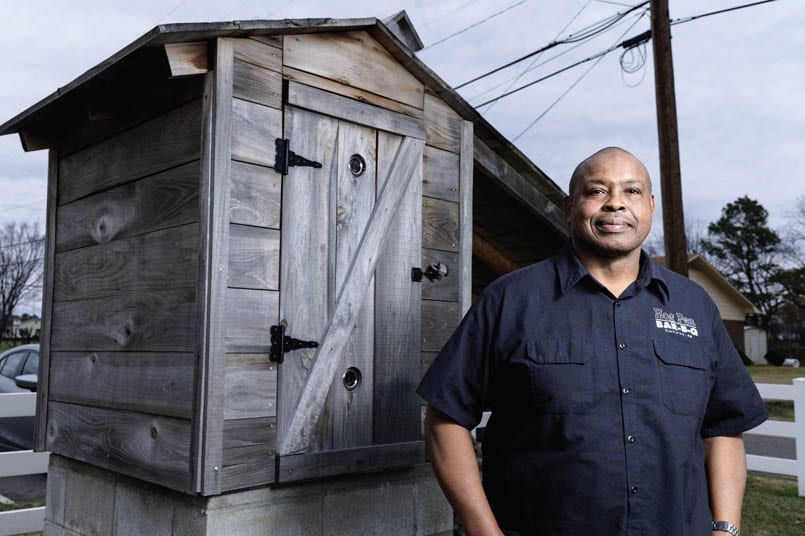 Congratulations, Dennis Forte and the ladies at The Hog Pen for a job well done and a delicious product we all love to enjoy!
As with many chefs and restaurants, The Hog Pen has its trade secrets in their recipes. We respect this and have included some of our own favorite recipes for your enjoyment!
Helen's Cabbage Slaw
1 head cabbage, shredded
2 heaping tablespoons granulated sugar
2 heaping tablespoons vinegar
1/4 cup mayonnaise
Mix sugar and vinegar until sugar is dissolved; add mayonnaise to mixture. Toss cabbage with dressing. Sprinkle poppyseeds or celery seeds to taste if desired. Serves 6.
Hushpuppies
3 cups yellow cornmeal
1 cup all-purpose flour
2 tablespoons sugar
2 tablespoons baking powder
2 eggs
2 medium onions, chopped fine
2 teaspoons salt
Buttermilk
Mix dry ingredients. Add eggs and enough buttermilk to make a stiff dough; let stand at least five minutes. Drop by half tablespoons into vegetable oil (at least 365 degrees) until golden (about one minute). Drain.
Mexican Cornbread
1 cup buttermilk
2 cups self-rising cornmeal
1 cup ground beef, cooked and drained
2 eggs
1/2 cup vegetable oil
3 jalapeno peppers, chopped
1 cup cheddar cheese, grated 
Mix all ingredients and pour into a greased, hot iron skillet and bake at 350 degrees until done.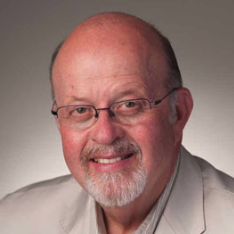 Latest posts by Don Bingham
(see all)