23 Feb 2020

Perfect: Maumelle sophomore scores 36 on the ACT

by Jessica Duff

Eva Casto, a 15-year-old sophomore at Maumelle High School in the Pulaski County Special School District, earned the highest possible ACT composite score of 36.

Casto has taken the ACT three times, the first as a seventh-grader, when she scored a 28. She took it again last year when she was in ninth grade and received a 31.

"I took a lot of practice tests from prep books like the official ACT guide or websites," Eva said.

Six hours on Sundays were dedicated to preparing for the ACT. Then, a week before the big exam, she studied one section every day. She recommends keeping your incorrect answers while taking practice exams and then reviewing them the week before the test.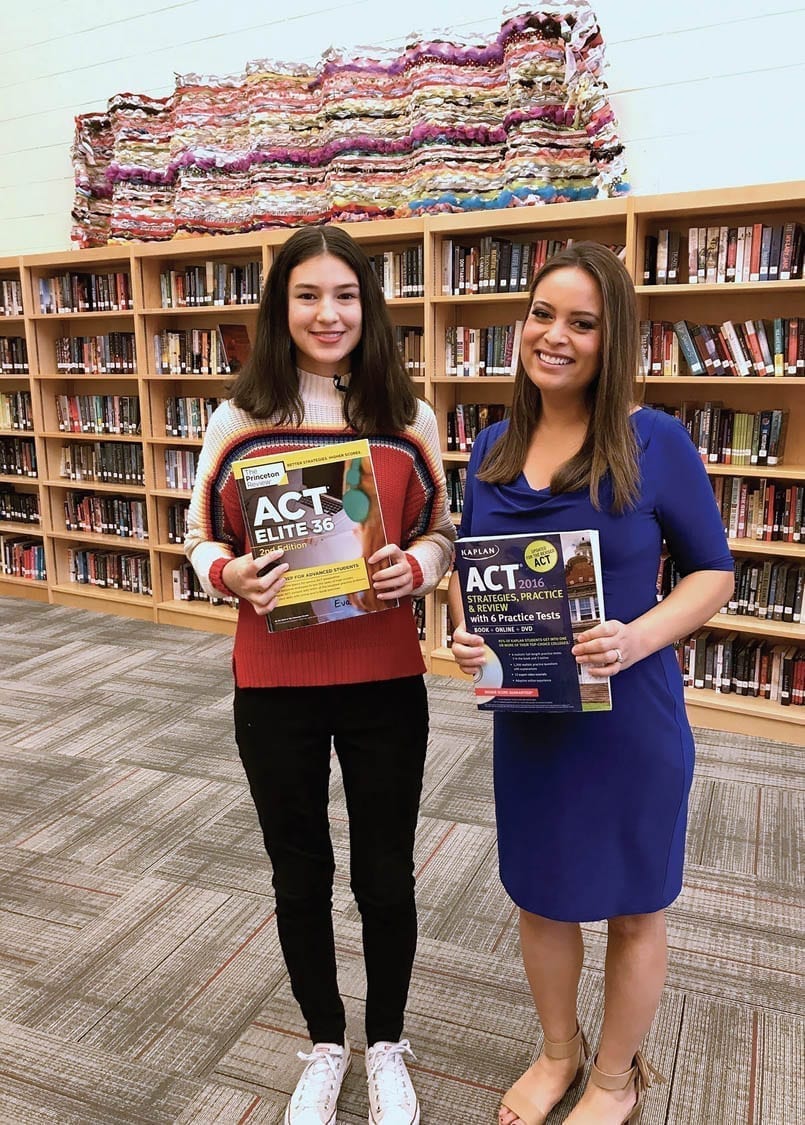 During the December 2019 exam, she earned a perfect 36. Eva credits her success to the teachers at Maumelle High School and her parents. Her mother, Cindy Casto, is a teacher at Maumelle High School and Maumelle Middle School.
In a letter to the student recognizing the exceptional achievement, ACT CEO Marten Roorda stated, "Your achievement on the ACT is significant and rare. Your exceptional scores will provide any college or university with ample evidence of your readiness for the academic rigors that lie ahead."
Her school guidance counselor, Chassie Tidwell, has been working with Eva this past year and said she couldn't be more proud of the hard work and results Eva produced.
"It's not often many students make a perfect score at all, like 1 percent, so for her to accomplish that as a 10th-grader, it's phenomenal," said Chassie.
In fact, fewer than half of 1 percent of students who take the ACT earn a top score. In the U.S. high school graduating class of 2019, only 4,879 out of nearly 1.8 million students who took the ACT earned a top composite score of 36.
Chassie is also looking forward to the impact Eva will be making on her peers. Eva recently shared with her that she plans to pay it forward through a lunch club where she will work with other students to share study habits and tips on how to prepare for the ACT exam.
When she's not perfecting those ACT study habits, Eva is a member of the Maumelle High School Band and golf team. She's also in the Beta Club at Maumelle High. She says extracurricular activities like these can give you discipline that you can apply to studying for the ACT.
Eva hasn't decided on where she wants to go to college just yet, but she has two more years to figure that out. She is considering a major in chemistry and possibly going into the medical field. She says medicine interests her and she wants to help people.
The ACT consists of tests in English, mathematics, reading and science, each scored on a scale of 1–36. A student's composite score is the average of the four test scores. The ACT is a curriculum-based achievement exam that measures what students have learned in school. Students who earn a 36 composite score have likely mastered all of the skills and knowledge they will need to succeed in first-year college courses in the core subject areas. ACT scores are accepted by all major four-year colleges and universities across the U.S.
For more information about the ACT, please contact ACT at 319.337.1028 or email [email protected].
About PCSSD
Pulaski County Special School District spans more than 600 miles in Central Arkansas and requires highly skilled and passionate personnel to adapt educational policies and personalization to 25 schools.
Every school is accredited by the Arkansas State Board of Education. PCSSD has served schools across Pulaski County since July 1927.
PCSSD is committed to creating a nationally recognized school district that assures that all students achieve at their maximum potential through collaborative, supportive and continuous efforts of all stakeholders.