30 Sep 2021

PCSSD takes precautions to keep students, staff healthy

By Jessica Duff

The Pulaski County Special School District's focus for the 2021-2022 school year remains the health and safety of our staff and students. In August, the PCSSD school board approved a recommendation that masks are required for all students, staff, and guests. This requirement was in place for the first 60 days of school and will be reconsidered by the school board at the October meeting.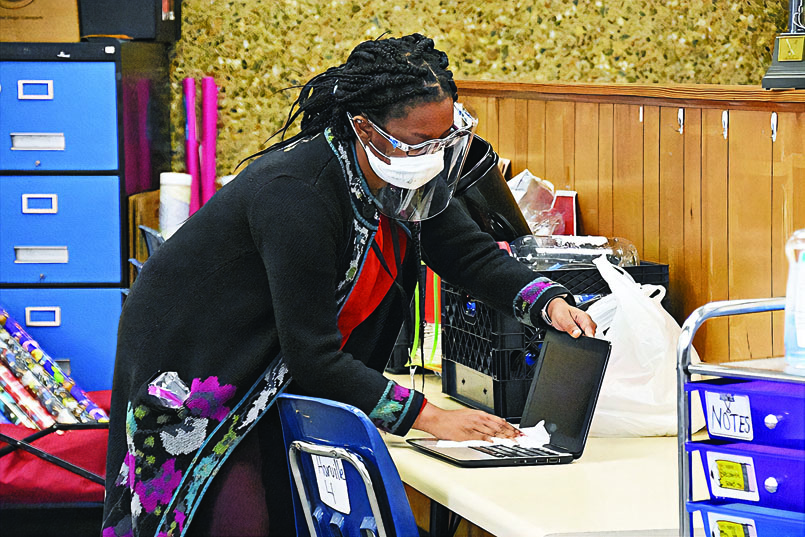 As parents, school administrators, teachers, and community members, we were all hopeful that the 2021-2022 school year would look a little more "normal" than the 2020-2021 school year. Unfortunately, we are still facing the COVID-19 pandemic. And this means that PCSSD is taking extra precautions to keep your kids safe and healthy on our campuses.
As the COVID-19 pandemic is ongoing, we are continuously monitoring and adjusting under the advice and guidance of the Arkansas Department of Health. Our staff will continue its efforts to frequently sanitize all common areas in school and District buildings. We encourage frequent handwashing, social distancing, and mask wearing on all of our campuses in order to slow the spread of the virus.
Also remaining in place is the District's contact-tracing efforts. That means temperature checks for all students and staff, as well as the continuation of the COVID-19 hotline.
Despite this pandemic, PCSSD also remains committed to equity and excellence in education. We aim to provide curriculum, instruction, and learning opportunities that are diverse, engaging, and developmentally appropriate for all students, K-12.
As a District, we know we are poised for a successful school year, no matter the challenges the pandemic continues to throw at our teachers, staff, and students.
We have all learned a lot since the COVID-19 pandemic started in 2020. A lot about ourselves, our families, and our school district. PCSSD is proud of our teachers and staff for making each child a priority no matter the circumstances that present themselves each and every day.