03 Jul

PCSSD receives national recognition for public relations work

Pulaski County Special School District is among 900 award recipients that received national recognition for district and school communication efforts in the 2021 National School Communication Awards contest. The contest, which includes three award programs, is held in conjunction with the National School Public Relations Association (NSPRA) annual conference.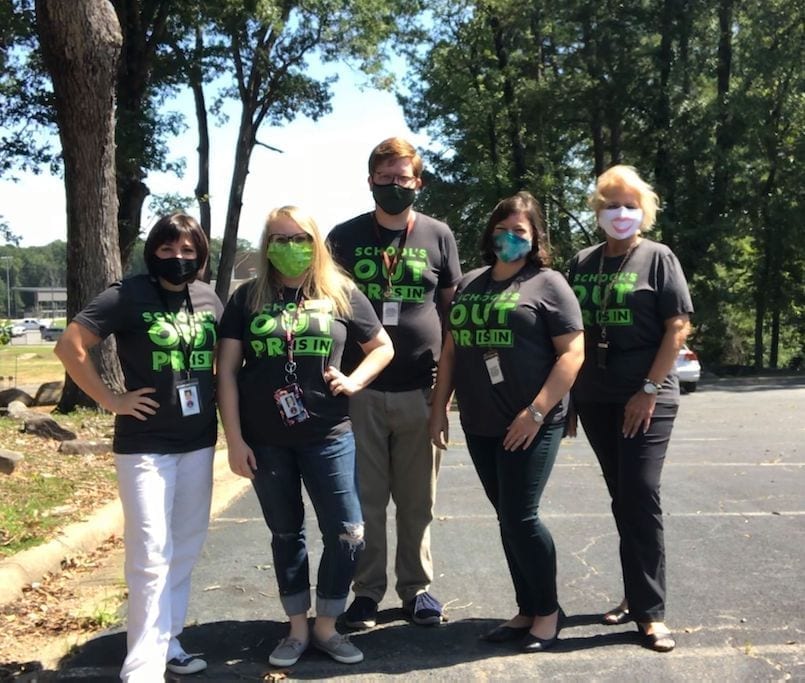 PCSSD's department of communications submitted four entries in two of the award programs. The Golden Achievement Award recognizes outstanding, strategic work in all aspects of school public relations, communications, marketing and engagement. PCSSD's "Roadmap to Reopening" was one of 84 award-winning entries for this prestigious accomplishment. This is the first time the District has received this recognition.
"We are honored to be selected for the Golden Achievement Award which encompassed the hard work and dedication of so many within PCSSD," said Jessica Duff, executive director of communications. "It is rewarding to see the efforts put into preparing our stakeholders to return to school in the middle of a pandemic praised by communication and public relations professionals."
In addition to the Golden Achievement Award, the district received three awards in the Publications and Digital Media Excellence Awards program which recognizes outstanding education publications, digital media programs,
marketing materials, videos, social media, websites and more. PCSSD received an award of excellence in marketing publication for its PCSSD Promotional Brochure as well as an award of excellence in "special purpose publication" for the PCSSD COVID-19 Communication Guidance. Finally, the district also received an award of merit in social media for the campaign "Teachers Show Encouragement During AMI". 
Entries submitted in the contest must be submitted by the end of March 2021 and include material that took place or was distributed between March 2020 – March 2021. Members of the District's communications department will receive recognition for these achievements at the annual NSPRA conference July 11 – July 14 in New Orleans.